3 Healthy Cinco De Mayo Recipes
April 23, 2018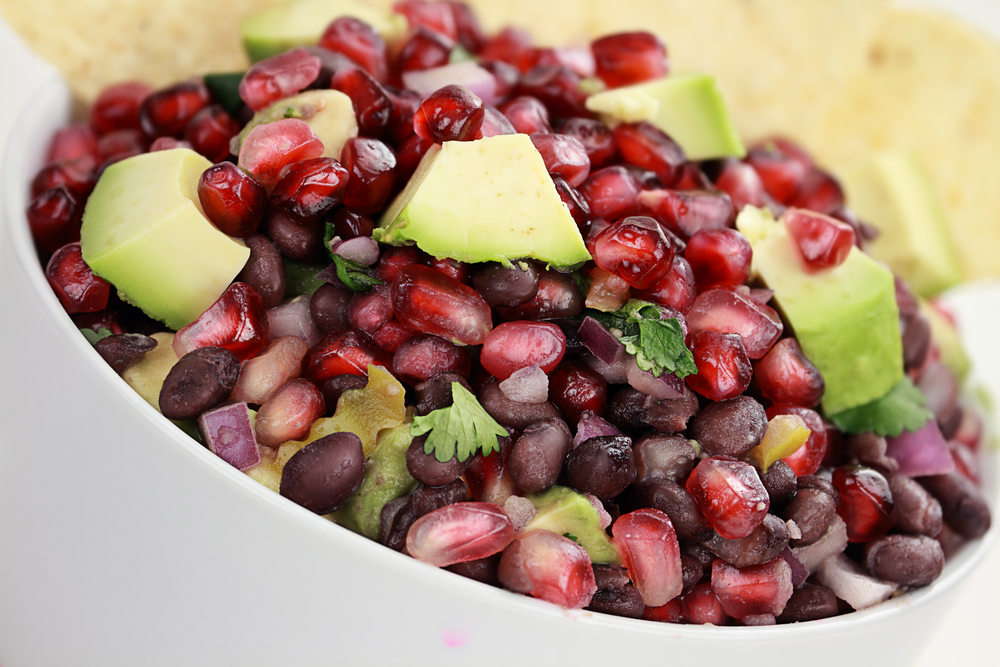 Cinco de Mayo is just around the corner. For many families, this means cooking and eating tons of food. Many traditional dishes are filled with fats, carbs, and calories, which is not ideal if you are trying to eat a healthier diet. Thankfully, there are numerous healthy Cinco de Mayo recipes you can try, giving you the chance to partake in all festivities without sacrificing your balanced lifestyle.
Pomegranate Avocado Salsa
If you want to serve healthy Mexican appetizers, serving low-carb crisped tortillas with pomegranate avocado salsa is perfect. It is incredibly easy to make, taking less than 10 minutes. Place the following ingredients in a small bowl:
1 chopped shallot
1 diced avocado
Juice from 1 lime
1 tablespoon chopped cilantro
Diced jalapeno (optional)
Stir these ingredients together and top your salsa off with about ½ cup of pomegranate seeds.
Quinoa and Bean Bites
Burritos are a fantastic meal, as filling as they are satisfying. They are also incredibly caloric, with some coming in at over 700 per serving. Save calories and add nutrition by making these tasty quinoa and bean bites instead. Start by making quinoa as you would, by boiling it in a pot with 2 cups of water and subsequently simmering for about 15 minutes. Once cooked, mix it with black beans, tomatoes, bell peppers, corn, cheese, and any other veggie you want to throw in. Scoop out the mixture into a muffin tin and bake at 375 for approximately 30 minutes. Be sure you cool for 10 minutes before removing them from the muffin pan.
Low-Calorie Cocktail
Cinco de Mayo is the perfect holiday to enjoy a post-dinner margarita. Most versions are filled with too much sugar and calories. If you are looking for a low-calorie alternative, try this simple approach:
Fill a medium to large sized cocktail shaker with ice (crushed or whole)
Add 1 ½ ounces of tequila, 1 ounce of freshly squeezed lime juice, and ½ ounce of Cointreau
Shake thoroughly
Strain into another glass filled with ice
Garnish with slices of lime if desired
Unlike other sugary drinks, this version of a margarita only has 144 calories, no fat, and practically zero carbs.
To ensure you make the best dishes possible, visit our gourmet grocery store to purchase all your ingredients. Gelson's has several locations across Southern California, making it easy to pick up everything you need for your Cinco de Mayo meal. 
Image: Nikolay Litov / shutterstock