5 Ingredient Coleslaw Recipe
June 26, 2018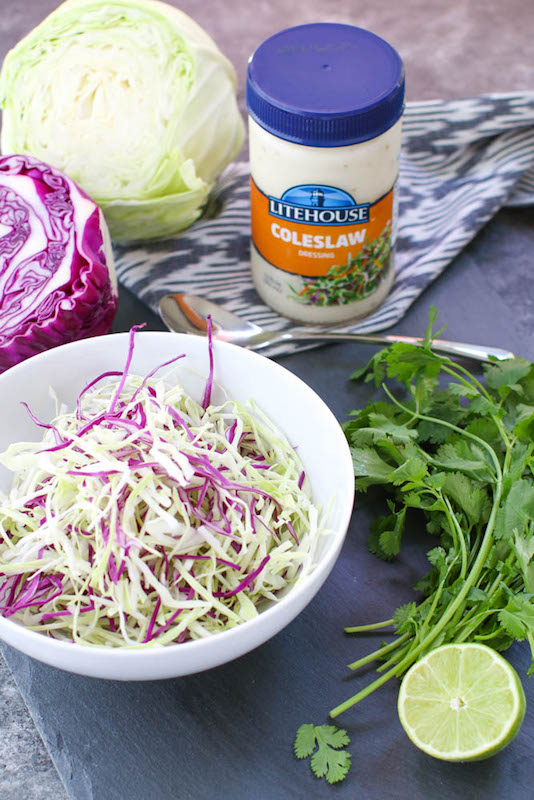 This simple coleslaw side dish has five ingredients and uses a simple Coleslaw dressing from Litehouse Foods. It is the perfect BBQ side dish!
Serves: 8-10
Prep Time: 20 minutes
Cook Time: n/a
Ready In: 20 minutes
Recipe
Ingredients:
3 cups green cabbage, sliced thin
3 large carrots (tricolor, shredded)
1 cup grated cauliflower
2 tsp Litehouse Instantly Fresh red onion
1 cup Litehouse Coleslaw dressing
Directions:
1. Slice the cabbage in as thin of strips as you can.
2. Grate each of the carrots and the cauliflower.
3. Add the vegetables and the rest of the ingredients to a bowl and combine. Refrigerate until serving.
Recipe Occasion: Seasonal, Appetizers
Recipe Course: Side Dish, Appetizer, Salad
Recipe courtesy Litehouse Foods.