Cheese and Chocolate Pairings for Valentine's Day
February 04, 2018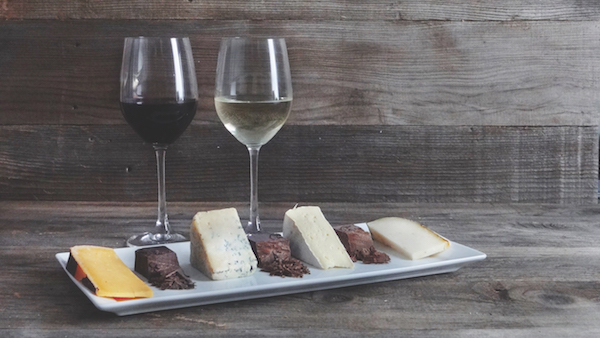 The indulgent pairing of cheese and chocolate is sweet and savory bliss. Take your taste buds on a journey and uncover the unexpected flavor combinations you never thought were possible. There are no set rules, allow your imagination to run wild. For a little inspiration, we've shared four of our favorite cheese and chocolate pairings.
Ermitage Brie
Ermitage Brie's buttery texture and mild earthiness is the perfect companion for creamy chocolate. A luscious pairing with chocolate with almonds.
Cypress Grove Midnight Moon 
The brown butter aroma and toffee notes of this exceptional aged Gouda works harmoniously with the creaminess of milk chocolate. The protein crystals of this cheese provide the needed texture and slight crunch.
Rembrandt Aged Gouda
The robustness of Aged Gouda and its rich tangy flavor stands up full-bodied aroma and earth of coffee flavored chocolate. The tinge of sweetness with the chocolate delightfully contrasts its complex savory flavor.
Point Reyes Bay Blue Cheese
Point Reyes Bay Blue has a divine lip smacking fudgy paste with a lingering sea salt caramel finish. The sweetness of the cheese is a pleasing counterpoint, and further enhances the deepness of the dark chocolate.