Introducing Gelson's Pasta Sauces and Ravioli
November 21, 2018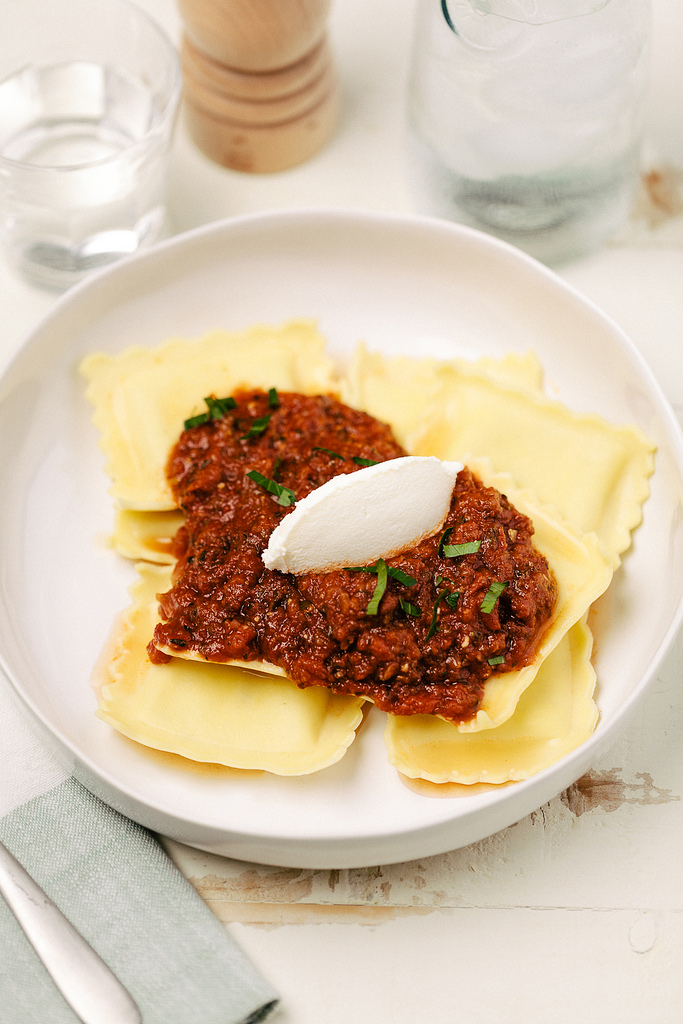 Here at Gelson's, we're all very passionate about pasta, and so when it came time to create a new house brand of pasta sauce and ravioli, we did our research and chose a producer with exceptionally high standards and an artisanal product.

Gelson's pasta sheets are made with 100% extra fancy durum wheat flour. It's finely ground, high in protein and gluten. It makes our pasta doughs silky smooth and strong, so they cut beautifully and hold their shape — giving our ravioli a restaurant finish and a wonderfully firm yet tender texture.

Similarly, our sauces and fillings are made with all-natural ingredients. We're as obsessive about flavor and texture as you are: For example, all of our herbs and vegetables are roasted to seal in flavor and color before they go into our sauces. And we use dry ricotta in our ravioli, so it cooks up light and tender.

We also go out of our way to ensure there are no additives in our products. For example, we buy our parmesan in blocks and grate it fresh, so there are no caking agents in our ravioli. We think a clean label is worth the extra time and expense.

We're really pleased with these products, and we think you'll taste all the thought and attention to detail we've put into them. Here's our current offering:
Artisan Sauces: 
Basil Pesto, Alfredo, Marinara
Artisan Ravioli: 
Three Cheese
Spinach & Cheese in Spinach Pasta
Smoked Mozzarella in Red Bell Pepper Pasta
Roasted Butternut Squash
Spinach & Crimini Mushroom

Our favorite? It changes every day! Today we're pretty crazy about the Spinach & Crimini Mushroom ravioli — we like that they're veggie-forward and not too cheesy. Our tip: Pair the ravioli with our Basil Pesto sauce for some deep herby flavor!