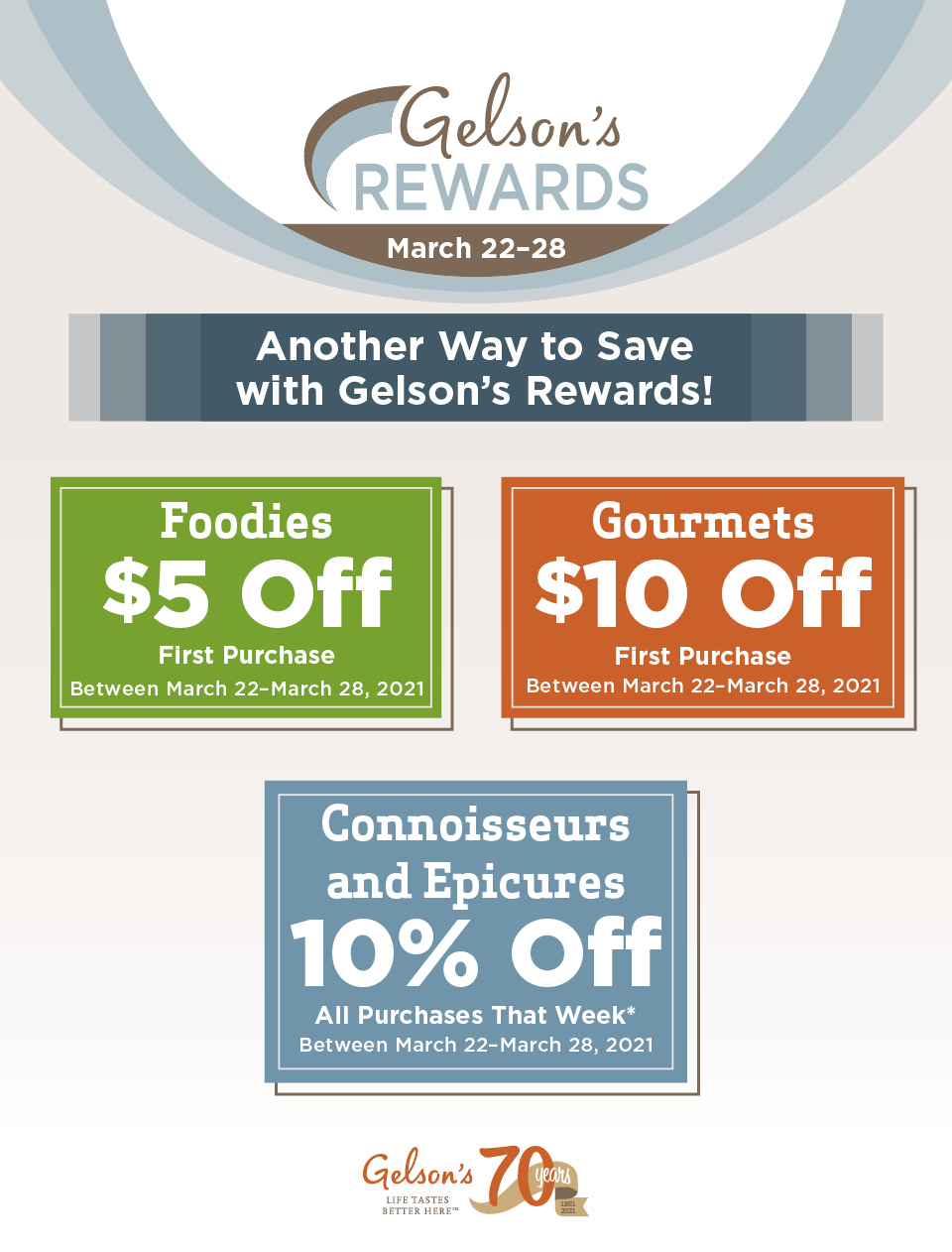 We have special rewards savings this week! You must sign up in order to participate in this program. 

When you sign up for Gelson's Rewards, be sure to add your
alt-ID to your account. What's an alt-ID? This is a 10-digit number that can be entered on the pinpad at checkout, instead of showing your full Rewards number to the checker. Many people use the same number at multiple retailers, so it's easy to remember.

*Some exclusions apply, such as gift cards, taxes, CRV, bag fees, postage stamps, and pharmacy. Program offers are subject to change at any time.