Announcements
Gelson's Fresh Turkey
November 7, 2018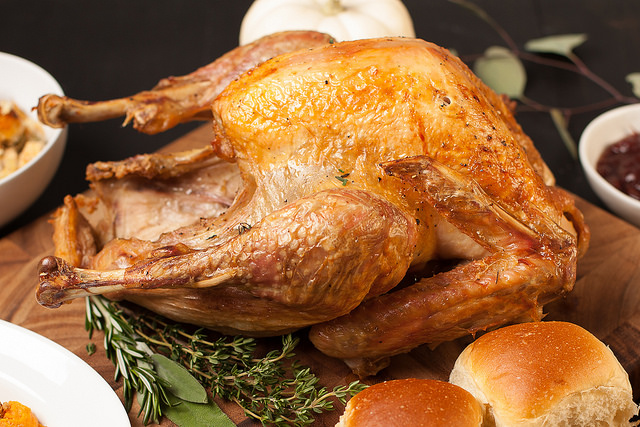 Here in the Gelson's Meat Department, we take our turkeys seriously: We sell them fresh, never frozen. And we think that's a really important distinction.

Freezing turkeys damages the meat and causes fluid loss, which is one of the things that can make roasted meat dry, rough, and chewy. You've probably seen frozen turkeys labels that say, "Self-Basted." That means the producer has injected the turkey with fluids, which helps with the dryness — but those fluids are often very salty, like a brine, which means your turkey has flavor before you've even gotten started.

Fresh turkey roasts up moist and juicy, and it has a tender texture that holds together when you slice it. And, with no additives, fresh turkey gives you total control over the bird's flavor: to brine or not to brine, it's all up to you.

We offer fresh antibiotic-free turkeys, organic turkeys, and heirloom turkeys. If you want, we'll even spatchcock your turkey for you.

Ordering is simple: Just fill out the onlin ordering form before midnight on November 21st. Let us know when you want to pick it up, and we'll have it ready to go — you can pay for it in the grocery store.