Announcements
Gelson's Markets To Celebrate Grand Opening Of Thousand Oaks Store On September 22
2017-08-02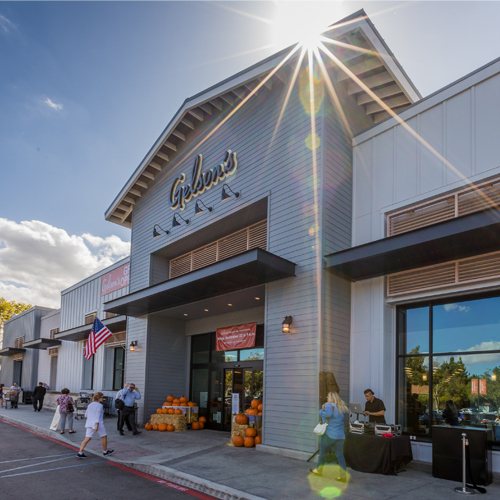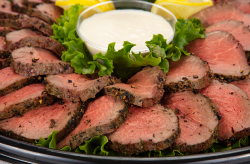 9100 Wilshire Blvd., 5th Floor, West Tower, Beverly Hills, Ca 90212
825 Third Avenue, 22nd Floor, New York, New York 10022
310-550-7776 | 212-901-3920 | Www.Bwr-Pr.Com
Encino, Calif. (August 2, 2017) – Gelson's Markets, one of California's premier supermarket chains, is excited to open its first store in Thousand Oaks, located at 1736 E. Avenida de Los Arboles, Thousand Oaks, CA 91362, on Friday, September 22. This is the second location in Conejo Valley/Ventura County following its first in Westlake Village.
The highly anticipated opening will commence with a ribbon cutting at 9 a.m. In addition to making donations to local charity organizations, Gelson's will thank its first 50 customers with a special gift bag valued at $20. Customers will be able to enjoy live music at the first three days of the store's opening in the afternoon (hours TBD). All customers will have the opportunity to sample featured merchandise and dishes throughout opening week.
"We are excited to come to Thousand Oaks and serve the growing Ventura County area," said Gelson's President & CEO Rob McDougall. "This was one of the former Haggen stores that Gelson's purchased, and we have worked to customize it for the local neighborhood, including an in-store pharmacy."
The Gelson's Thousand Oaks store features an emphasis on fresh, great-tasting food across a broad spectrum, including grass-fed beef, organic and non-GMO items, local products, and vegan, vegetarian and raw food options. The full-service deli will offer signature creations along with healthful and delicious salads from Gelson's Registered Dietitian, for the benefit of Thousand Oaks residents, employees and visitors alike. Gelson's Thousand Oaks will include a carving station (selected hours), gourmet cheese section, olive cart, soup and salad bar, hot food bar, fresh sushi and poke bar, kosher foods and bakery, along with a coffee bar, dining area, floral department, custom and ready-made gift baskets, and free gift wrapping. In addition, Gelson's is excited to bring an in-store pharmacy department to the Thousand Oaks community.
About Gelson's
Founded in 1951, Gelson's currently operates 25 full-service specialty grocery stores in Southern California. Each Gelson's Market features the full amenities of a traditional supermarket, with the local flavor of a neighborhood market. Their high standards – for quality, value and freshness; unsurpassed service; and attention to detail – define the ultimate grocery shopping experience. With over 60 years of experience, Gelson's in-house experts know Southern California's lifestyle and are driven to find only the best foods and exclusive values for their customers. Gelson's is particularly known for flavorful, hand-selected produce, the best and freshest cuts of meat and seafood, and Chef-prepared signature recipes. This experience is rounded out by professionally designed floral arrangements, and a convenient selection of the highest quality grocery items.


Media contact: Paulette Kam / Brittany Mathieu
B|W|R Public Relations
P: (310) 248-6108 / (310) 248-6114
E: paulette.kam@bwr-pr.com / brittany.mathieu@bwr-pr.com