Announcements
Gelson's Partners With Expanding List Of Local Community Organizations To Hold Annual Holiday Food & Toy Drives Across All Locations In Southern California
2017-11-15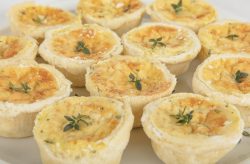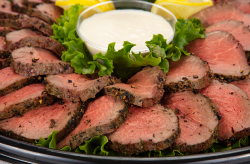 9100 Wilshire Blvd., 5th Floor, West Tower, Beverly Hills, Ca 90212
825 Third Avenue, 22nd Floor, New York, New York 10022
310-550-7776 | 212-901-3920 | Www.Bwr-Pr.Com
Encino, Calif. (November 15, 2017) – Among the most worthwhile holiday traditions – giving back to your local community – Gelson's will hold its annual holiday food and toy drives across all of its locations in Southern California. The food drive runs through November 26, while the toy drive will launch November 28 and run through Friday, December 8.
Local partners for the food drive include APLA, Community Center of La Canada, Feeding San Diego, Food Finders, Food Share, FIND, Los Angeles Regional Food Bank, Second Harvest, and Unity Shoppe, in addition to MANNA Food Bank, a new partner for the Thousand Oaks location. In addition to the food bins and shopping lists of needed items available at all locations, on weekend afternoons, volunteers from several of these organizations are scheduled to assist Gelson's customers with finding specific food items to buy and contribute at select stores.
"Returning partner organizations for the toy drive include Barbara Sinatra Center for Abused Children at Eisenhower Medical Center, Children's Hospital Los Angeles, Children's Hospital of Orange County, Rady Children's Hospital-San Diego, Ronald McDonald House/Long Beach, and Toys for Tots. As in years past, Gelson's will have bins with suggested toy lists made available. At the end of the promotion, employees visit several children's hospitals to hand out toys, and other partners will pick up the toys directly."
Gelson's has long held in-store food drives to contribute to the communities it serves, while regularly giving to food banks and other worthwhile causes, more than $2 million in donations each year. This year marks its third annual toy drive, spurred by a Gelson's employee whose son was seriously ill and has since regained his health.
Please visit Gelson's website for further details on donating to the food and toy drives.
"Our legacy remains the same. It is essential to our founding mission – and the original vision of brothers Bernie and Eugene Gelson – to give back to the communities that we serve," said Gelson's President & CEO Rob McDougall. "We look forward to working with our local nonprofit partners, and our customers, in helping make the holiday season better for families across Southern California and beyond."
About Gelson's
Founded in 1951, Gelson's currently operates 26 full-service specialty grocery stores in Southern California. Each Gelson's Market features the full amenities of a traditional supermarket, with the local flavor of a neighborhood market. Their high standards – for quality, value and freshness; unsurpassed service; and attention to detail – define the ultimate grocery shopping experience. With over 60 years of experience, Gelson's in-house experts know Southern California's lifestyle and are driven to find only the best foods and exclusive values for their customers. Gelson's is particularly known for flavorful, hand-selected produce, the best and freshest cuts of meat and seafood, and Chef-prepared signature recipes. This experience is rounded out by professionally designed floral arrangements, and a convenient selection of the highest quality grocery items. For more information about Gelson's, please visit http://www.gelsons.com.


Media contact: Paulette Kam / Brittany Mathieu
B|W|R Public Relations
P: (310) 248-6108 / (310) 248-6114
E: paulette.kam@bwr-pr.com / brittany.mathieu@bwr-pr.com