Announcements
Gelson's Rancho Mission Viejo To Launch On Thursday, November 30
2017-11-01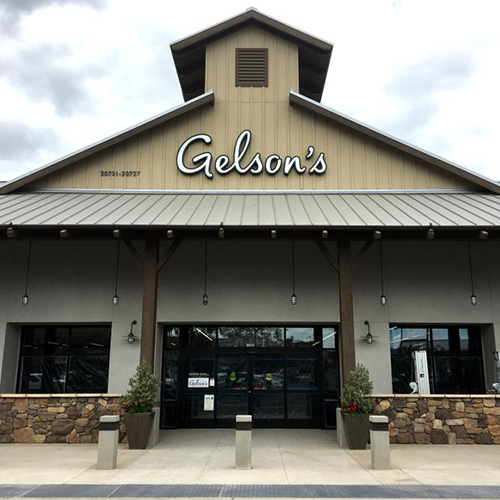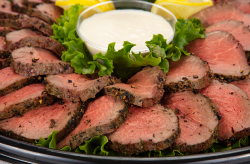 9100 Wilshire Blvd., 5th Floor, West Tower, Beverly Hills, Ca 90212
825 Third Avenue, 22nd Floor, New York, New York 10022
310-550-7776 | 212-901-3920 | Www.Bwr-Pr.Com
Encino, Calif. (November 1, 2017) – Gelson's Markets, one of California's premier supermarket chains, today announced the upcoming launch of its newest store, in Rancho Mission Viejo. The South Orange County store, located at 30721 Gateway Place, will open its doors on Thursday, November 30.
The first store in Orange County to feature a cold-pressed juice bar kiosk, marking Gelson's recently announced partnership with East Coast juice brand Liquiteria, the Rancho Mission Viejo store will offer a dining area adjacent to Gelson's Kitchen, where patrons can customize breakfast items like omelets, and lunch and dinner bowls, with Mediterranean-inspired ingredients; Wolfgang Puck Build-Your-Own Pizza, a new concept for Gelson's offering a la carte toppings to customize store-baked pizzas; and sushi, seafood and tapas bars, with shareable small plates and freshly shucked oysters, daily-prepared sushi, seafood soups and more, in addition to a self-serve poke bar.
Along with a Renaud's Bakery and coffee bar, Gelson's Rancho Mission Viejo will feature a full-service deli, charcuterie station, gourmet cheese area, hot food bar, soup and salad bar, and olive cart. A new cutting and juicing kiosk in the produce department will also offer cut fruit, fresh-squeezed juices, and bottled juices from preferred partners. Patrons can enjoy the convenience of an in-store pharmacy as well as a full-service floral department and custom & ready-made gift baskets.
"We're excited about opening our newest store in South Orange County," said Gelson's President & CEO Rob McDougall. "We have customized this store specifically for the Rancho Mission Viejo area and look forward to serving the local community."
About Gelson's
Founded in 1951, Gelson's currently operates 26 full-service specialty grocery stores in Southern California. Each Gelson's Market features the full amenities of a traditional supermarket, with the local flavor of a neighborhood market. Their high standards – for quality, value and freshness; unsurpassed service; and attention to detail – define the ultimate grocery shopping experience. With over 60 years of experience, Gelson's in-house experts know Southern California's lifestyle and are driven to find only the best foods and exclusive values for their customers. Gelson's is particularly known for flavorful, hand-selected produce, the best and freshest cuts of meat and seafood, and Chef-prepared signature recipes. This experience is rounded out by professionally designed floral arrangements, and a convenient selection of the highest quality grocery items. For more information about Gelson's, please visit http://www.gelsons.com.


Media contact: Paulette Kam / Brittany Mathieu
B|W|R Public Relations
P: (310) 248-6108 / (310) 248-6114
E: paulette.kam@bwr-pr.com / brittany.mathieu@bwr-pr.com