Announcements
Introducing JOIA Spirit Craft Cocktails
November 21, 2018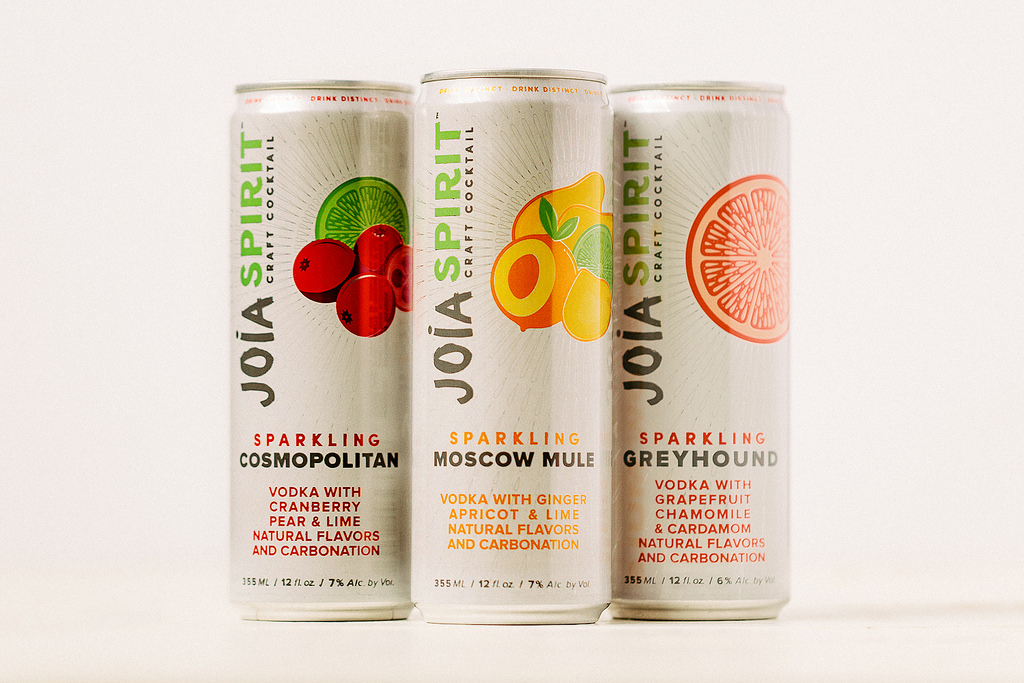 We're overjoyed to be first to market with JOIA Spirit Craft Cocktails. We've long admired JOIA (pronounced joy-uh) for the artisanal approach they took to their sodas, combining fruit, herbs, flowers, and spices with the same care and sophistication that a mixologist might bring to a cocktail. So we were not at all surprised to find that their ready-made craft cocktails are fantastic — all the fresh complexity we love in the soda, plus a crisp, clean premium vodka.

The Sparkling Greyhound flavor is based on JOIA's best-selling Grapefruit, Chamomile & Cardamom soda. It smells like fresh-sliced grapefruit, and tastes as puckery and ripe as the real thing — but be careful, it's as sweet and spicy as it is tart, and it goes down easy. Perhaps too easy.

In the Sparkling Cosmopolitan, bright, crisp cranberry and lime notes are balanced out by sweet pears — a fruity twist on the classic. We also liked the Sparkling Moscow Mule: It leads with the expected ginger, but that quickly gives way to fresh apricots, a pleasant surprise.

These cocktails taste amazing, and we feel great about the fact that they're made with pure evaporated cane sugar and all-natural flavors. And sometimes a ready-made cocktail is just what you need! Our tip: Serve these at get-togethers like book club, when you'd rather be in the plot than mixing drinks. Or take them with you on your weekend getaway — so you can skip the unpacking and mixing and get right to relaxing!