Announcements
Our Holiday Gift Guide is Here
November 28, 2018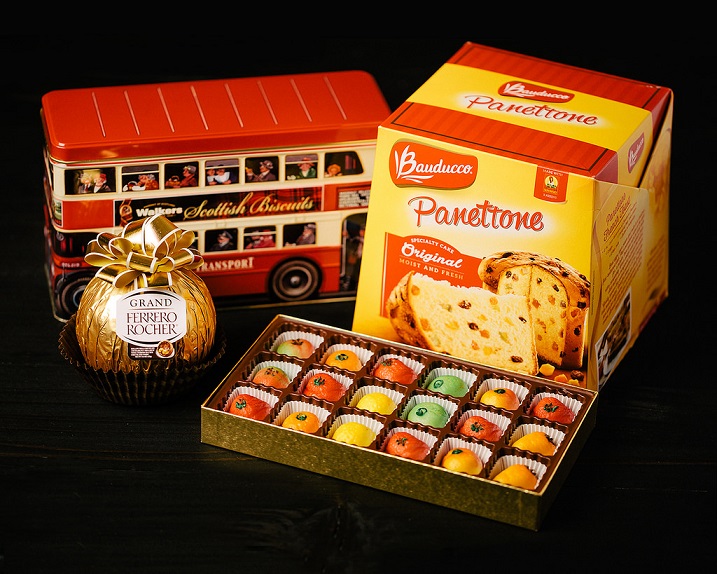 We love it when someone gives us food as a gift — especially if it's a small luxury that we wouldn't normally buy for ourselves, like a whole tin of Ghirardelli Peppermint Bark Squares (hint, hint) that we don't have to share with anyone. (If we get one, we'll keep the pretty tin to store our colored pencils all year round.)

Of course, we also delight in being the bearer of such gifts, and many of them have become beloved holiday traditions: Every year, we take our folks a Balocco Classico Panettone, which they love to eat toasted and buttered for their holiday breakfast.

So that's why we put together a guide to scrumptious holiday gifts for you. Curating the guide is one of the most fun things we get to do all year, scouring Southern California, our producers, and catalogues for the most special holiday treats — and making sure it holds something for everyone, from gold wrapped chocolates to extra fancy nuts, and everything in between.


Holiday Gift Guide
Balocco Classico Panettone
Bauducco Panettone
Bergen Marzipan - Mixed fruit
Bonne Maman Holiday Advent Calendar
Ferrero Rocher Grand
Ghirardelli Peppermint Bark Squares
Godiva Holiday Truffle Box
Guylian Master's Selection Chocolates, 30 piece
Heidel Christmas Nostalgia Gift Bag with milk chocolates
Kelley's Cookies Gift Box
Lambertz Cookies, Best Selection Tin
Lindt Chocolate Gift Box, Selected varieties
Lindt Milk Chocolate Figurines, Selected varieties
Merci Chocolate, Assorted holiday box
Pacific Gold Nut Tray
Torn Ranch Mendocino Fruit Tray
Truffili Hans the Chocolate Hedgehog Gift Box
Walkers London Bus Tin with Scottish shortbread cookies