Announcements
/

/

Rewards big savings week is back december 2021
Rewards BIG savings week is back!
We are excited to share that a special Rewards week is back! You must sign up in order to participate in this December 6-12 program: gelsons.com/rewards
*Some exclusions apply, such as gift cards, taxes, CRV, bag fees, postage stamps, and pharmacy. Program offers are subject to change at any time.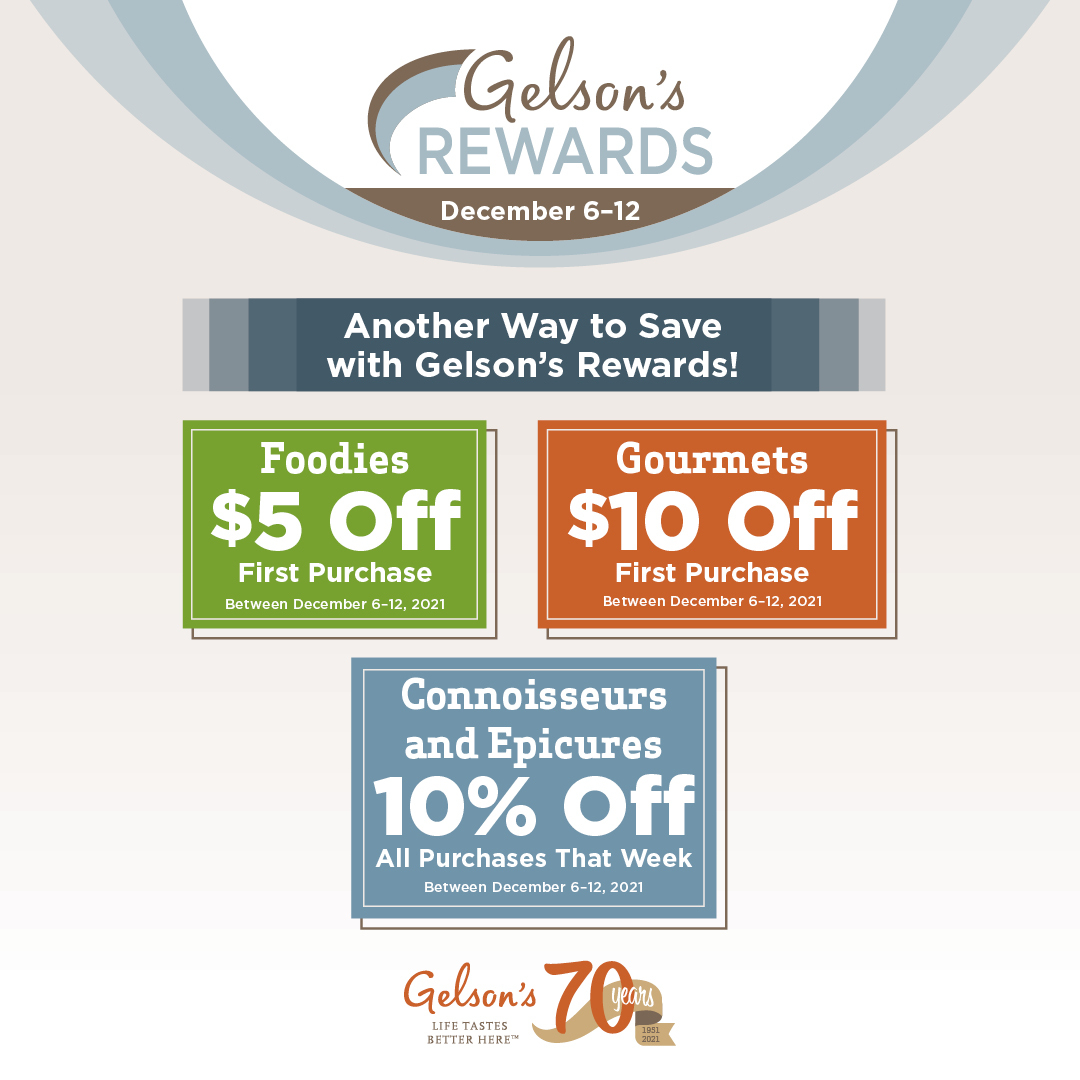 Not a Rewards member? Click here to sign up now!