Announcements
Superb Salmon Dishes
Salmon is such a dynamite protein. It's like steak in that it's so flavorful you can sear it up with nothing but salt, pepper, and a squirt of lemon and it tastes amazing. And yet all that flavor is what makes it great in sauces — it'll shine in everything from the lightest beurre blanc to the boldest teriyaki.

You'll find that full range of flavors in this collection of salmon recipes. If you're looking for simple elegance, try the cedar-planked salmon: it's buttery and flaky and full of woodsy smoke. And if you want something a bit more dashing, go for the banh mi slider. That wee brioche bun hides big, complex flavors — sweet and spicy glazed salmon, bright pickled veggies, Sriracha mayo, and cilantro.

But don't take our word for it! Peruse the whole collection, and find something wonderful for dinner.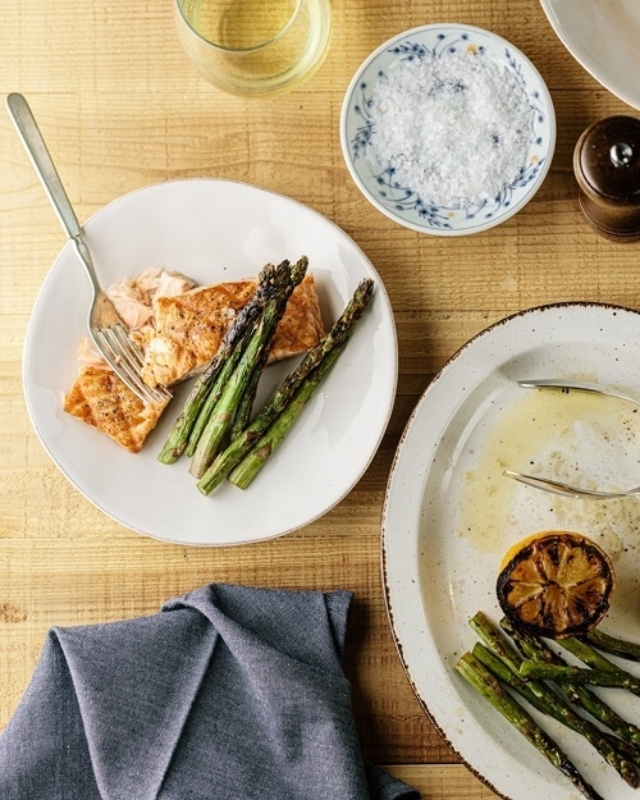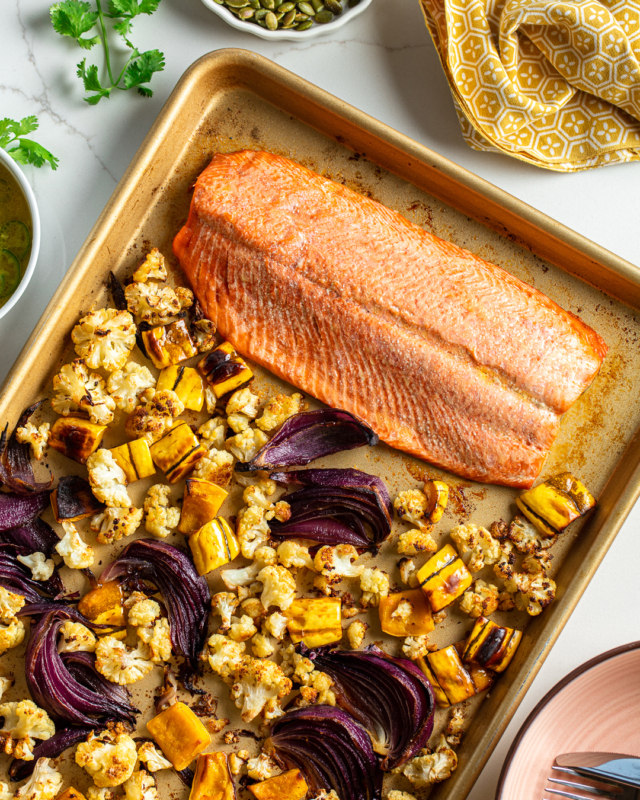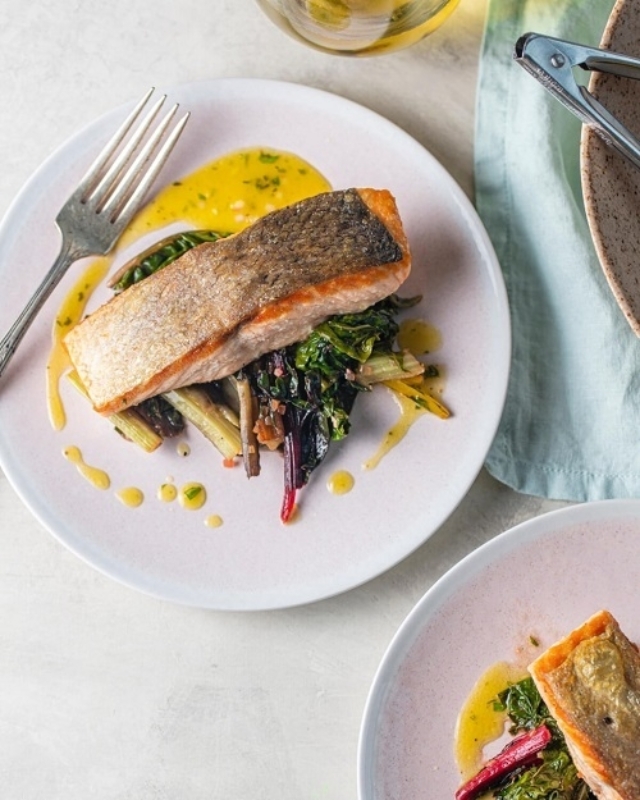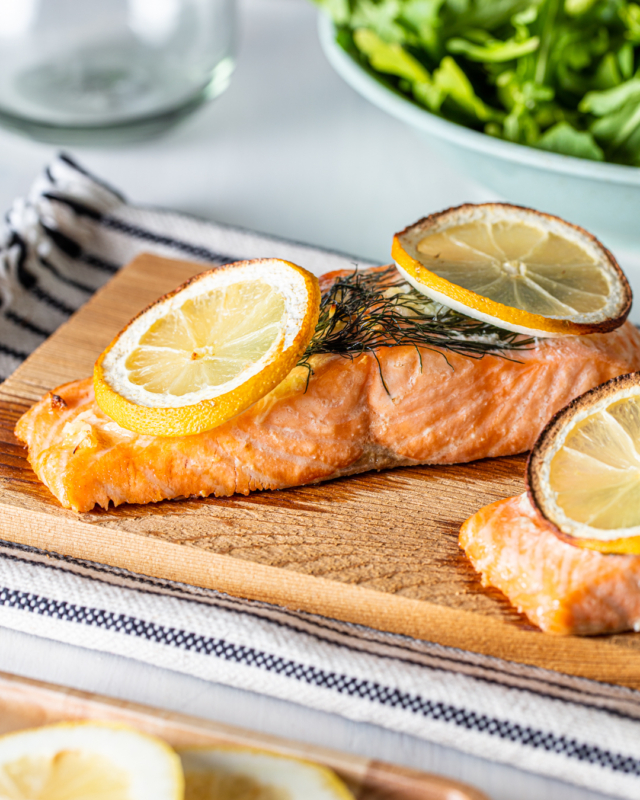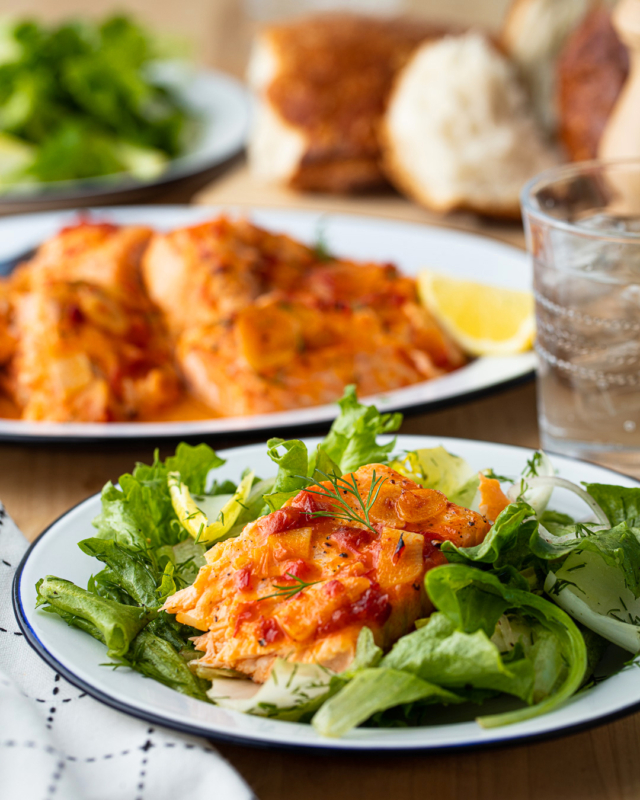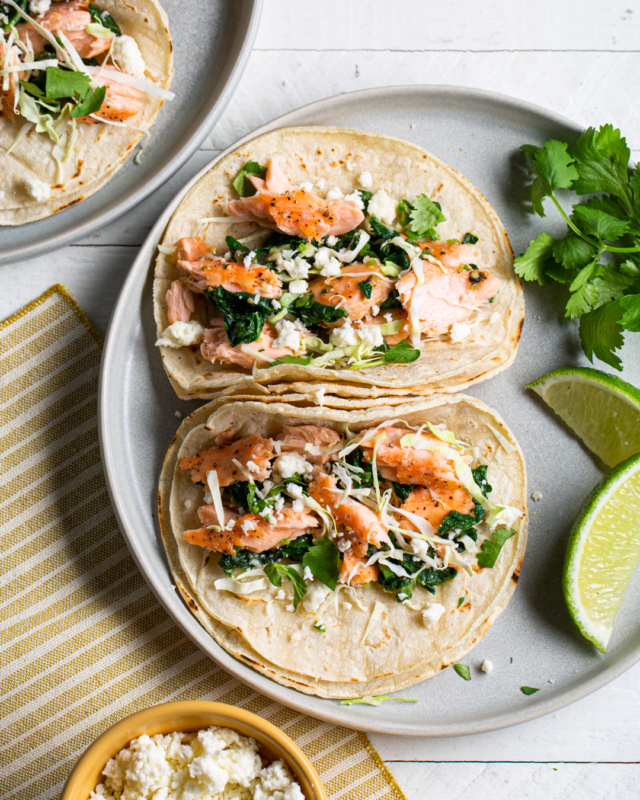 Salmon Tacos with Greens & Tomatillo Salsa