Plant of the Month...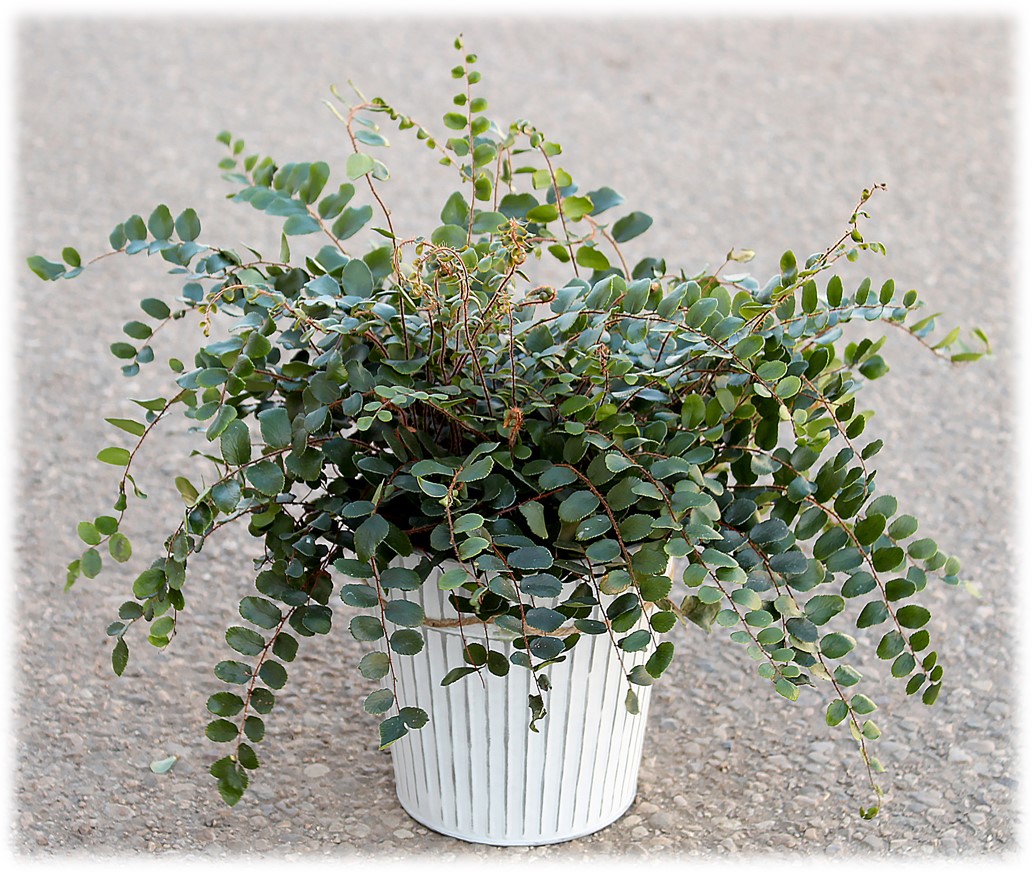 The Button Fern in Tin, just $16.99 each now through February 29! 

Button ferns like enough water but detest soggy soil. Let the top portion of soil dry out between watering's. If the fronds are green and not wilted, you've found a perfectly happy medium.

House your button fern in a bright or even slightly shady spot, but not in direct sun. A sun-filled kitchen or living room is a good choice.

Make sure to keep your button fern in a humid environment (ideally, in 50 percent humidity). In winter, when heat and fires in the fireplace dry out the home, be sure to occasionally mist the leaves, particularly when they look droopy.