Dessert Recipes
Pumpkin Stout Bread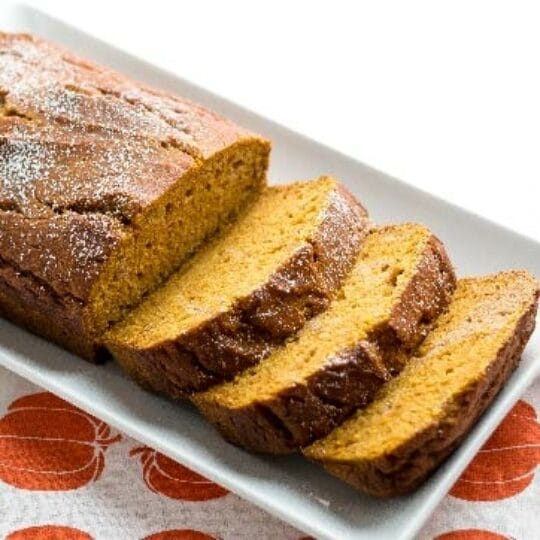 Dessert
Pumpkin Stout Bread
Serves: 1
Ingredients
3 1/2 cups All Purpose Flour sifted
Directions
Preheat oven to 350 F.
Spray bakers no stick into two 9 inchx5 inch loaf pans.
Cream sugar and oil together.
Add eggs and pumpkin and beat well to incorporate.
Sift into a bowl the flour, baking soda, salt, baking powder and spices.
Alternate adding flour mixture and stout into the inchwet inch ingredients, beating well after each addition.
Pour into pans and bake for 1.5 hours or until the tops are golden brown and spring back lightly to the touch.
A skewer inserted into the center should come out clean.
Allow the loaves to cool for 10 minutes before depanning.
PRESENTATION NOTES:
Serve with lemon curd or vanilla ice cream.
Recipe courtesy Peter Sheppard