[
  "Build Time 2021-11-30T01:01:26+00:00",
  "Revalidation period 40 seconds",
  "Homepage last updated 2021-11-29T06:51:51+00:00",
  null
]
Order Christmas Dinner and Let Gelson's do the Cooking
Get ready to enjoy restaurant-quality fare (with no fuss!) when you serve Simply Delicious Holiday Dinners from Gelson's Kitchen.
ORDER NOW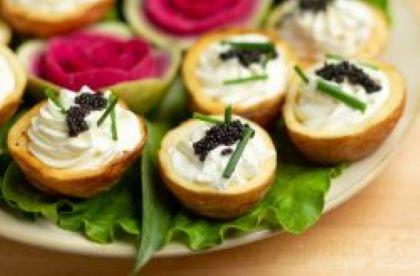 Gelson's Kitchen & Catering
Put Gelson's on your shopping list when you're having a party. Let us do the work so you can relax and enjoy. Gelson's catering menu will cover any craving – from tempting platters and hearty hors d'oeuvres, to buffet entrées and sides, to desserts, brunch, and tea party treats. Party on, with a plan.
[
  {
    "id": "vizy-block-7c6Q7D3rAw",
    "type": "carousel",
    "fullWidth": false,
    "variant": "VariantA",
    "items": [
      {
        "headline": "Order Christmas Dinner and Let Gelson's do the Cooking",
        "backgroundImage": {
          "height": 520,
          "width": 1200,
          "url": "https://hqgelsonscom.azureedge.net/uploads/images/slides/Turkey-Thanksgiving-Christmas-Homepage-Carousel-1200x520.jpg",
          "title": "Turkey Thanksgiving Christmas Homepage Carousel 1200x520",
          "altText": null
        },
        "body": "Get ready to enjoy restaurant-quality fare (with no fuss!) when you serve Simply Delicious Holiday Dinners from Gelson's Kitchen.",
        "buttonText": "ORDER NOW",
        "buttonUrl": "https://www.gelsons.com/shop/holiday-meals/christmas",
        "variant": "VariantA"
      },
      {
        "headline": "Make this Hanukkah special. Make it Gelson's.",
        "backgroundImage": {
          "height": 520,
          "width": 1200,
          "url": "https://hqgelsonscom.azureedge.net/uploads/images/slides/Homepage-Hanukkah-Dinner-1200x520.jpg",
          "title": "Homepage Hanukkah Dinner 1200x520",
          "altText": null
        },
        "body": "Use your noodle! It's Gelson's for kugel... and everything else you need for a relaxing and happy Hanukkah. You can opt for complete Hanukkah dinners or pick à la carte items. Either way, you and your guests will enjoy a restaurant-caliber feast.",
        "buttonText": "ORDER NOW",
        "buttonUrl": "https://www.gelsons.com/shop/holiday-meals/hanukkah",
        "variant": "VariantA"
      },
      {
        "headline": "Gelson's Local Discoveries",
        "backgroundImage": {
          "height": 520,
          "width": 1200,
          "url": "https://hqgelsonscom.azureedge.net/uploads/images/slides/Homepage-Grocery-Shopping-1200x520.jpg",
          "title": "Homepage Grocery Shopping 1200x520",
          "altText": null
        },
        "body": "Get your products discovered!",
        "buttonText": "LEARN MORE",
        "buttonUrl": "/announcements/view/gelsons-local-discoveries",
        "variant": "VariantA"
      }
    ],
    "autoPlaySpeed": 0
  },
  {
    "id": "vizy-block-361TurdILL",
    "type": "carousel",
    "fullWidth": "",
    "variant": "VariantB",
    "items": [
      {
        "headline": "Gelson's Kitchen & Catering",
        "image": {
          "height": 276,
          "width": 420,
          "url": "https://hqgelsonscom.azureedge.net/uploads/images/slides/red-bliss-caviar-resized.jpg",
          "title": "Red bliss caviar resized",
          "altText": null
        },
        "body": "Put Gelson's on your shopping list when you're having a party. Let us do the work so you can relax and enjoy. Gelson's catering menu will cover any craving – from tempting platters and hearty hors d'oeuvres, to buffet entrées and sides, to desserts, brunch, and tea party treats. Party on, with a plan.",
        "buttonText": "SHOP NOW",
        "buttonUrl": "/shop/deli-catering",
        "variant": "VariantB"
      },
      {
        "headline": "Chocolate Dipped Strawberries",
        "image": {
          "height": 276,
          "width": 420,
          "url": "https://hqgelsonscom.azureedge.net/uploads/images/slides/choc-straw-car-b-420px.png",
          "title": "Choc straw car b 420px",
          "altText": null
        },
        "body": "Treat yourself and your guests to these luscious creations – jumbo strawberries dipped in bittersweet chocolate and white chocolate. Unforgettable!",
        "buttonText": "SHOP NOW",
        "buttonUrl": "/shop/deli-catering",
        "variant": "VariantB"
      },
      {
        "headline": "Peppered Beef Tenderloin",
        "image": {
          "height": 276,
          "width": 420,
          "url": "https://hqgelsonscom.azureedge.net/uploads/images/slides/peppered-beef-car-b-420px.png",
          "title": "Peppered beef car b 420px",
          "altText": null
        },
        "body": "Thin slices of beef tenderloin seasoned with fragrant herbs and coarsely ground black pepper. Comes with a creamy horseradish sauce.",
        "buttonText": "SHOP NOW",
        "buttonUrl": "/shop/deli-catering",
        "variant": "VariantB"
      },
      {
        "headline": "Quiche Lorraine",
        "image": {
          "height": 335,
          "width": 420,
          "url": "https://hqgelsonscom.azureedge.net/uploads/images/slides/Catering-Cheddar-Quiche.png",
          "title": "Catering Cheddar Quiche",
          "altText": null
        },
        "body": "Comfort food at its finest and a brunch favorite: classic Lorraine!",
        "buttonText": "Shop Now",
        "buttonUrl": "/shop/deli-catering",
        "variant": "VariantB"
      }
    ],
    "autoPlaySpeed": 0
  }
]