[
  "Build Time 2022-05-23T18:54:35+00:00",
  "Revalidation period 40 seconds",
  "Homepage last updated 2022-05-22T21:57:04-07:00",
  null
]
Celebrate your graduate with Gelson's
Get Gelson's on the job – so you can get in on the fun! Shop now for a double-orchid lei, gorgeous flowers, gift baskets, catering and more.
SHOP NOW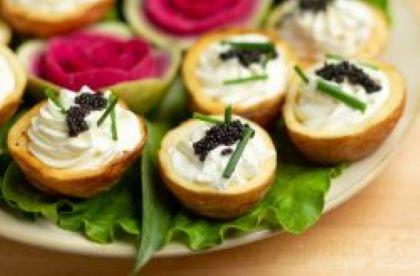 Gelson's Kitchen & Catering
Put Gelson's on your shopping list when you're having a party. Let us do the work so you can relax and enjoy. Gelson's catering menu will cover any craving – from tempting platters and hearty hors d'oeuvres, to buffet entrées and sides, to desserts, brunch, and tea party treats. Party on, with a plan.
Order Gelson's Kitchen Meals to Go
[
  {
    "id": "vizy-block-7c6Q7D3rAw",
    "type": "carousel",
    "fullWidth": false,
    "variant": "VariantA",
    "items": [
      {
        "headline": "Celebrate your graduate with Gelson's",
        "backgroundImage": {
          "height": 520,
          "width": 1200,
          "url": "https://hqgelsonscom.azureedge.net/uploads/images/slides/Homepage-Graduation-1200x520-corrected.jpg",
          "title": "Homepage Graduation 1200x520 corrected",
          "altText": "BOUQUET OF FLOWERS"
        },
        "body": "Get Gelson's on the job – so you can get in on the fun! Shop now for a double-orchid lei, gorgeous flowers, gift baskets, catering and more.",
        "buttonText": "SHOP NOW",
        "buttonUrl": "https://www.gelsons.com/shop/graduation",
        "variant": "VariantA"
      },
      {
        "headline": "Enter for a Chance to Win a Family 4-Pack of Tickets to Angkor: The Lost Empire of Cambodia",
        "backgroundImage": {
          "height": 520,
          "width": 1200,
          "url": "https://hqgelsonscom.azureedge.net/uploads/images/slides/AngkorSweepstakes-2022-1200x520-carousel-1.jpg",
          "title": "Angkor Sweepstakes 2022 1200x520 carousel 1",
          "altText": "Angkor Sweepstakes for the California Science Center"
        },
        "body": "PLUS: Save up to 15% on tickets to the exhibit and 3D IMAX movie with promo code GELSONS",
        "buttonText": "ENTER NOW",
        "buttonUrl": "/angkor",
        "variant": "VariantA"
      }
    ],
    "autoPlaySpeed": 8000
  },
  {
    "id": "vizy-block-361TurdILL",
    "type": "carousel",
    "fullWidth": false,
    "variant": "VariantB",
    "items": [
      {
        "headline": "Gelson's Kitchen & Catering",
        "image": {
          "height": 276,
          "width": 420,
          "url": "https://hqgelsonscom.azureedge.net/uploads/images/slides/red-bliss-caviar-resized.jpg",
          "title": "Red bliss caviar resized",
          "altText": null
        },
        "body": "Put Gelson's on your shopping list when you're having a party. Let us do the work so you can relax and enjoy. Gelson's catering menu will cover any craving – from tempting platters and hearty hors d'oeuvres, to buffet entrées and sides, to desserts, brunch, and tea party treats. Party on, with a plan.",
        "buttonText": "SHOP NOW",
        "buttonUrl": "/shop/deli-catering",
        "variant": "VariantB"
      },
      {
        "headline": "Chocolate Dipped Strawberries",
        "image": {
          "height": 276,
          "width": 420,
          "url": "https://hqgelsonscom.azureedge.net/uploads/images/slides/choc-straw-car-b-420px.png",
          "title": "Choc straw car b 420px",
          "altText": null
        },
        "body": "Treat yourself and your guests to these luscious creations – jumbo strawberries dipped in bittersweet chocolate and white chocolate. Unforgettable!",
        "buttonText": "SHOP NOW",
        "buttonUrl": "/shop/deli-catering",
        "variant": "VariantB"
      },
      {
        "headline": "Peppered Beef Tenderloin",
        "image": {
          "height": 276,
          "width": 420,
          "url": "https://hqgelsonscom.azureedge.net/uploads/images/slides/peppered-beef-car-b-420px.png",
          "title": "Peppered beef car b 420px",
          "altText": null
        },
        "body": "Thin slices of beef tenderloin seasoned with fragrant herbs and coarsely ground black pepper. Comes with a creamy horseradish sauce.",
        "buttonText": "SHOP NOW",
        "buttonUrl": "/shop/deli-catering",
        "variant": "VariantB"
      },
      {
        "headline": "Quiche Lorraine",
        "image": {
          "height": 335,
          "width": 420,
          "url": "https://hqgelsonscom.azureedge.net/uploads/images/slides/Catering-Cheddar-Quiche.png",
          "title": "Catering Cheddar Quiche",
          "altText": null
        },
        "body": "Comfort food at its finest and a brunch favorite: classic Lorraine!",
        "buttonText": "Shop Now",
        "buttonUrl": "/shop/deli-catering",
        "variant": "VariantB"
      }
    ],
    "autoPlaySpeed": 12500
  },
  {
    "id": "vizy-block-EBYXgv0n97",
    "type": "asymmetrical-grid",
    "fullWidth": false,
    "asymmetricalGridBlocks": [
      {
        "title": "8 Piece Fried Chicken Dinner for Four",
        "smallText": null,
        "image": {
          "height": 682,
          "width": 1280,
          "url": "https://hqgelsonscom.azureedge.net/uploads/images/Fried-Chicken-1280x682.jpg",
          "title": "Fried Chicken 1280x682",
          "altText": null
        },
        "hyperlink": "https://www.gelsons.com/shop/gelsons-kitchen-to-go-meals"
      },
      {
        "title": "Salmon Dinner For Two (Spicy Grilled or Poached)",
        "smallText": null,
        "image": {
          "height": 682,
          "width": 624,
          "url": "https://hqgelsonscom.azureedge.net/uploads/images/Poached-Salmon-Left-Second-Row-624x682.jpg",
          "title": "Poached Salmon Left Second Row 624x682",
          "altText": null
        },
        "hyperlink": "https://www.gelsons.com/shop/gelsons-kitchen-to-go-meals"
      },
      {
        "title": "Chicken Breast BBQ Grilled Dinner for Two",
        "smallText": null,
        "image": {
          "height": 478,
          "width": 624,
          "url": "https://hqgelsonscom.azureedge.net/uploads/images/Grilled-Chicken-Second-Row-624x478.jpg",
          "title": "Grilled Chicken Second Row 624x478",
          "altText": null
        },
        "hyperlink": "https://www.gelsons.com/shop/gelsons-kitchen-to-go-meals"
      },
      {
        "title": "Beef Ribs Dinner for Two",
        "smallText": null,
        "image": {
          "height": 376,
          "width": 624,
          "url": "https://hqgelsonscom.azureedge.net/uploads/images/Beef-Ribs-for-left-third-row-624x376.jpg",
          "title": "Beef Ribs for left third row 624x376",
          "altText": null
        },
        "hyperlink": "https://www.gelsons.com/shop/gelsons-kitchen-to-go-meals"
      },
      {
        "title": "Crab Cake Dinner for Two",
        "smallText": null,
        "image": {
          "height": 580,
          "width": 624,
          "url": "https://hqgelsonscom.azureedge.net/uploads/images/Crab-cakes-right-third-row-624x580.jpg",
          "title": "Crab cakes right third row 624x580",
          "altText": null
        },
        "hyperlink": "https://www.gelsons.com/shop/gelsons-kitchen-to-go-meals"
      }
    ],
    "headline": {
      "headline": "Order Gelson's Kitchen Meals to Go",
      "linkUrl": "https://www.gelsons.com/shop/gelsons-kitchen-to-go-meals",
      "linkText": "ORDER NOW"
    }
  }
]