Dinner Recipes
5-step Dirty Martini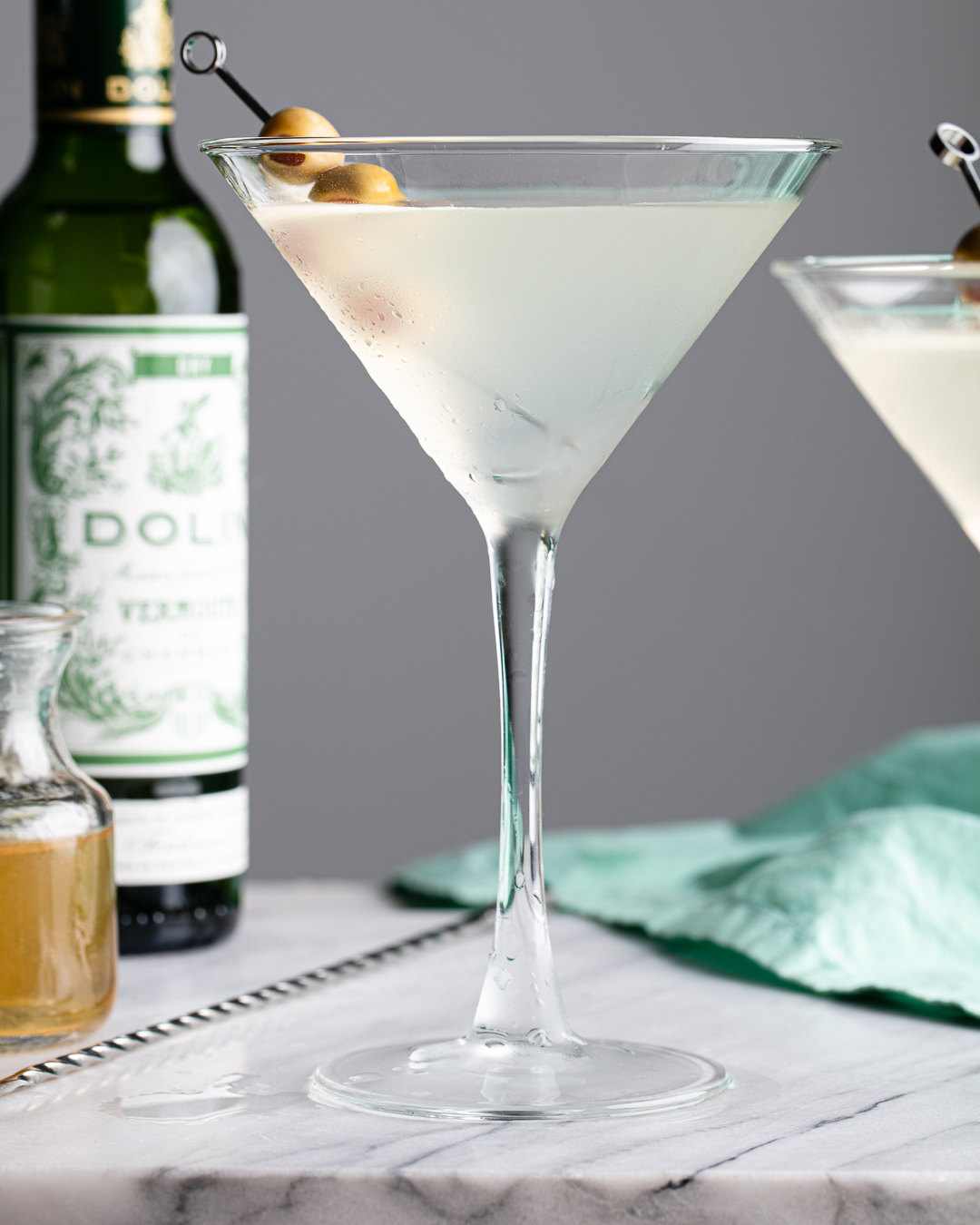 We could write a tome or two about the martini — the most iconic cocktail of all time. But we'll spare you. Instead, here's this dirty martini recipe: it's heavy on the Tanqueray, light on the vermouth, and pleasantly briny, just how we like it. Of course, everyone takes their martini differently, so try it with vodka or play with the ratios until you land on a drier, wetter, or murkier version that goes down nice and easy (and doesn't make your eye twitch). In the meantime, we'll be over here, indulging in a three-martini lunch. It's our 70th anniversary, and we're celebrating!⁠
⁠
Here's the recipe:⁠
⁠
1. Place 3 pimento-stuffed olives on a cocktail pick and set aside.⁠
⁠
2. In a mixing glass filled partway with ice, combine 2 ½ oz Tanqueray gin or 2 ½ oz vodka, ¼ oz Dolin dry vermouth, and ¼ oz olive brine.⁠
⁠
3. Stir for 30 seconds, or until chilled.⁠
⁠
4. Strain the cocktail into a chilled martini glass.⁠
⁠
5. Garnish with the skewered olives and enjoy!⁠