Recipes
Jessica's Picks: Awards Night Entertaining can be Healthy and Delicious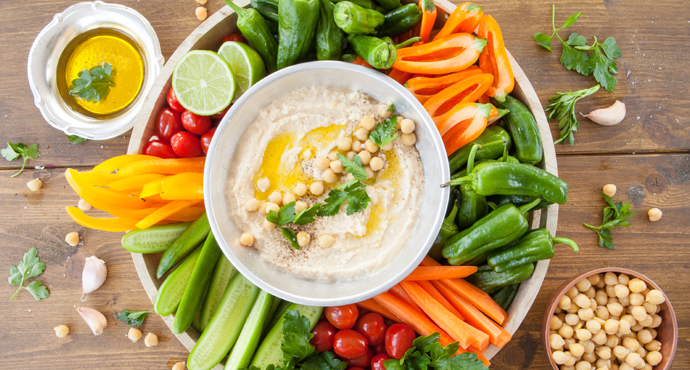 Awards night party appetizers can be healthful and delicious! Whether you're entertaining or bringing food for a party, consider serving some of my favorite stress-free, surprisingly nutritious foods that are always crowd pleasers.
• Back to Nature's Cashew Almond Pistachio nut mix is lightly salted and dry roasted without any unhealthful oils, so you get a perfect party blend of hearthealthy, high-quality, flavorful nuts (and no greasy fingers).
• Gelson's Hummus is the ideal protein-rich dip. I love all of the flavors, which are made with high-quality ingredients, not too much salt, and no preservatives. Serve it with a colorful crudité platter from our Service Deli.
• The Perfect Bite Co. Spinach & Fire Roasted Red Pepper Soufflés are delicious little crustless quiches that make for a nutritious appetizer that you can heat straight from the freezer and serve without any fuss or mess. My family loves these as a veggie-filled snack any time of the year.

Gelson's Registered Dietitian, Jessica Siegel, has a Masters in Public Health. To contact Jessica, please call her at 1-800-Gelsons.