Recipes
Join Gelson's Rancho Mirage Grand Re-Opening Celebrations!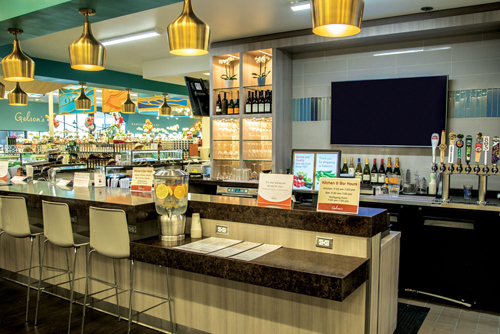 Gelson's is excited to announce the Grand Reopening of its Rancho Mirage store, to take place from February 19-25.
The celebration will spotlight the following:
Gelson's Grill with free samples on Tuesday, 2/20
Other samples for customers throughout the week
30% off six or more beer, wine or spirits sale
Additional giveaways and specials to herald the improvements
Gelson's Rancho Mirage features include:
A smaller, easier-to-shop footprint
New wine, craft beer, and tapas bar
Seafood and sushi bar
A dining area adjacent to Gelson's Kitchen where patrons can customize bowls with Mediterranean-inspired ingredients
A Wolfgang Puck build-your-own-pizza station; and fresh salads and sandwiches.
"We want our customers to have a relaxing, multi-sensory experience while shopping at Gelson's," said Gelson's President & CEO Rob McDougall. "Our aim is to continually create new experiences in our stores and to make them more beautiful, easy to move through, and enjoyable. We want Gelson's to be a unique place where people can try exciting food concepts, have a drink in a social setting, and feel like a new culinary discovery is just around every corner."