Recipes
Join Gelson's Santa Monica Grand Re-Opening Celebrations!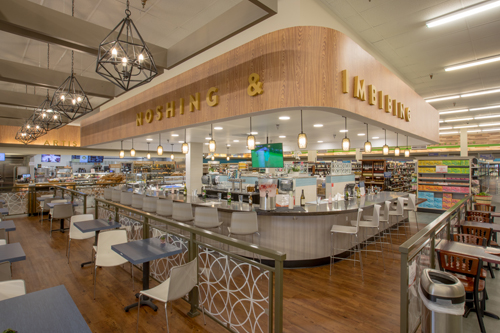 We are excited to announce the Grand Reopening of our Santa Monica store, taking place from Monday, April 23 through Sunday, April 29. The store is located at 2627 Lincoln Blvd., just south of Ocean Park Blvd.
Gelson's Santa Monica new features include:
New wine, craft beer, and tapas bars
A juice bar and acai bowl kiosk, Liquiteria
A seafood and sushi sit-down bar
A Gelson's Kitchen where patrons can customize bowls with Mediterranean-inspired ingredients
A Wolfgang Puck build-your-own-pizza
A brand-new feature for Gelson's, a grill station where customers who have purchased meat or seafood can have it expertly grilled in-store.
Grand reopening specials will include:
30% off all wine, beer and spirits sale through the week
Samples from Gelson's Grill on Saturday, April 28 and Sunday, April 29
Free samples for guests throughout the week.
Another great reason to drop by: live music on Saturday, April 28 and Sunday, April 29, from noon-3 p.m. and 4-7 p.m.
"Bringing fresh experiences into each store and launching new concepts, like our meat-and-seafood grill station in Santa Monica, is a priority for us. We're always looking for new ways to increase the benefits and convenience for our customers, truly differentiating the Gelson's food and lifestyle experience," said Gelson's President & CEO Rob McDougall.