Awards Night Pairing Ideas + Personalize Your Own Chateau
February 23, 2018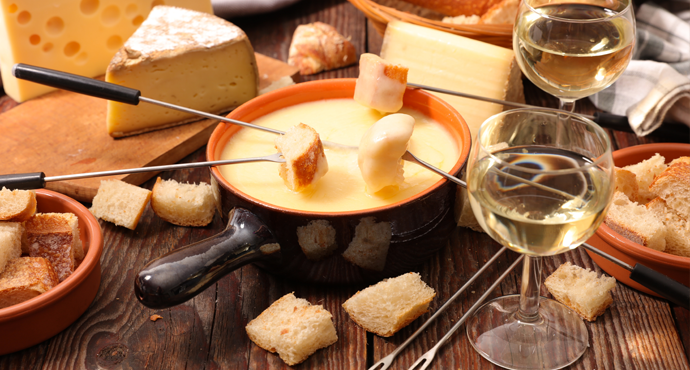 Stella Rosa Italian wines and pasta sauces will please the toughest critics.
From the brand that brought you your favorite Italian wine comes your NEW favorite Italian pasta sauces! Made using fresh peeled San Marzano tomatoes from Naples, fresh vegetables, & America's favorite Italian wine-Stella Rosa.
Using all natural ingredients, Stella Rosa pasta sauces can be served as a warm dipping sauce or over meats & pasta dishes. Serve with Stella Rosa wine for an award-worthy pairing.
Chateau Souverain Chardonnay perfectly complements Emmi Fondu.
Emmi Fondue is a zesty flavored blend of Swiss cheeses, wine and kirsch. Fondue makes for a fun, easy and social way to start a party, perfect for an Oscar gathering of friends and family. Dip crusty bread, fruit, meat or vegetables in this hot gooey goodness. Pairs well with Chateau Souverain Chardonnay.
Take it a step further and personalize your Chateau! Click here to get started!