Rose Wine and Charcuterie Pairing
October 17, 2018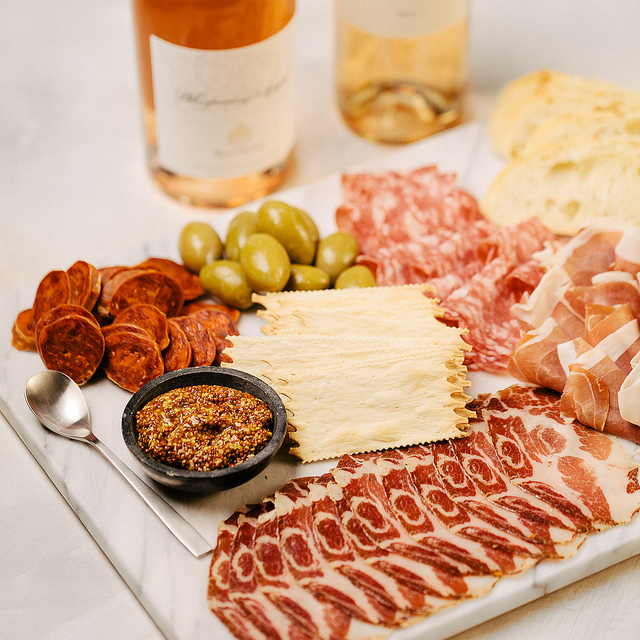 As the summer winds down, we find ourselves wanting to hold onto the sunshine and warm weather — it's a great time for a glass of rosé on the patio. We recently added a new rosé to the Gelson's wine family, a beautifully balanced, dry, and fruit-forward wine created just for us by French winemaker Julien Fayard.

Our Tastemaster, Lisa, has been having a great time getting to know the new wine and figuring out what to pair with it — and charcuterie is a favorite. "The cold, cured meats are perfect with a light, crisp rosé," she says. "Their saltiness and spiced fat really work to enhance all the wine's flavors."

Here Lisa gives us a handful of charcuterie pairings with not only Gelson's Rosé, but also a variety of bottles from our wine stores.

Tastemaster's tip: Invite some friends over for a rosé and charcuterie pairing party. Round out the rich meats with a board of complementary palate cleansers, like Green Cerignola olives, Three Little Pigs Cornichons, and whole grain mustard. Thin slices of Gelson's Rustic Baguette or a stack of crunchy La Panzanella Mini Croccantini Original crackers would also be great!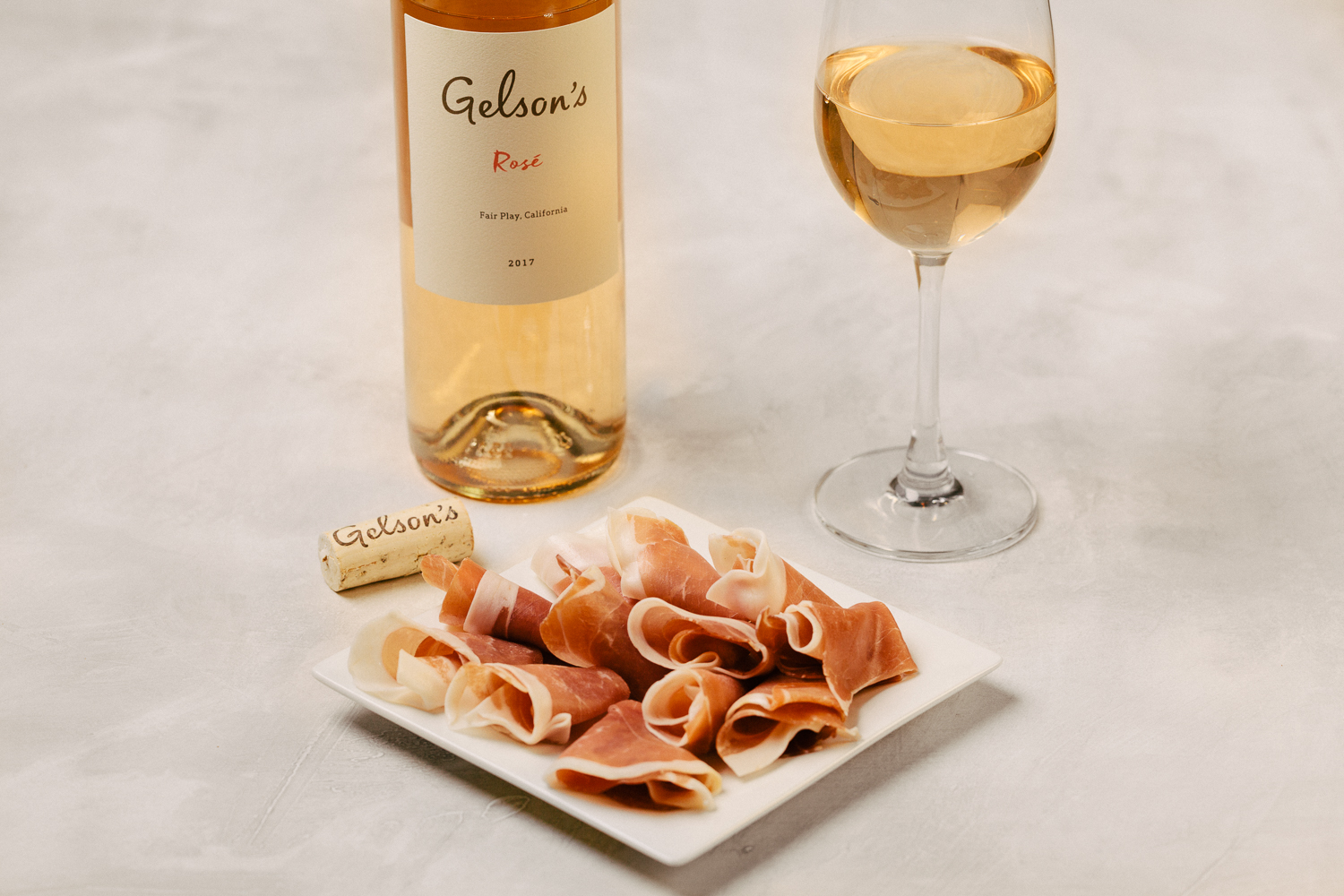 Gelson's Rosé paired with Ferrarini Prosciutto di Parma DOP Aged 18 Months
Ferrarini Prosciutto di Parma is sweet and salty with a nutty finish, making it a wonderful pairing with the soft red fruits and dry, refreshing acidity of Gelson's Rosé.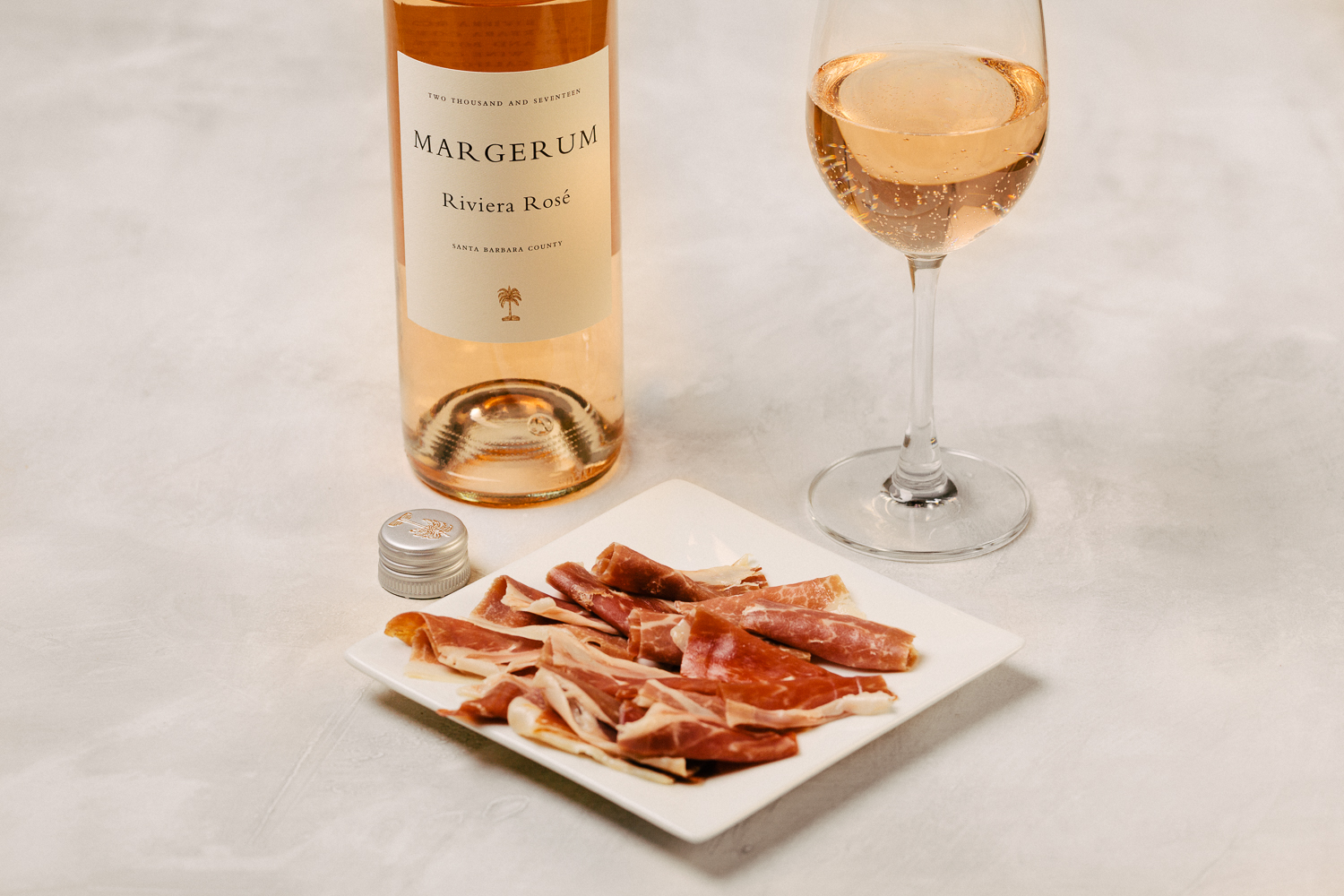 Margerum Riviera Rosé paired with Spanish Fermin Iberico Jamon Aged 2 Years
Fermin's Iberico Jamon is perfectly marbled for an incredibly silky texture, a nice contrast with the refreshing acidity of this California rosé. The ham's faintly fruity flavor and nutty finish brings out the wine's strawberry fruit flavors.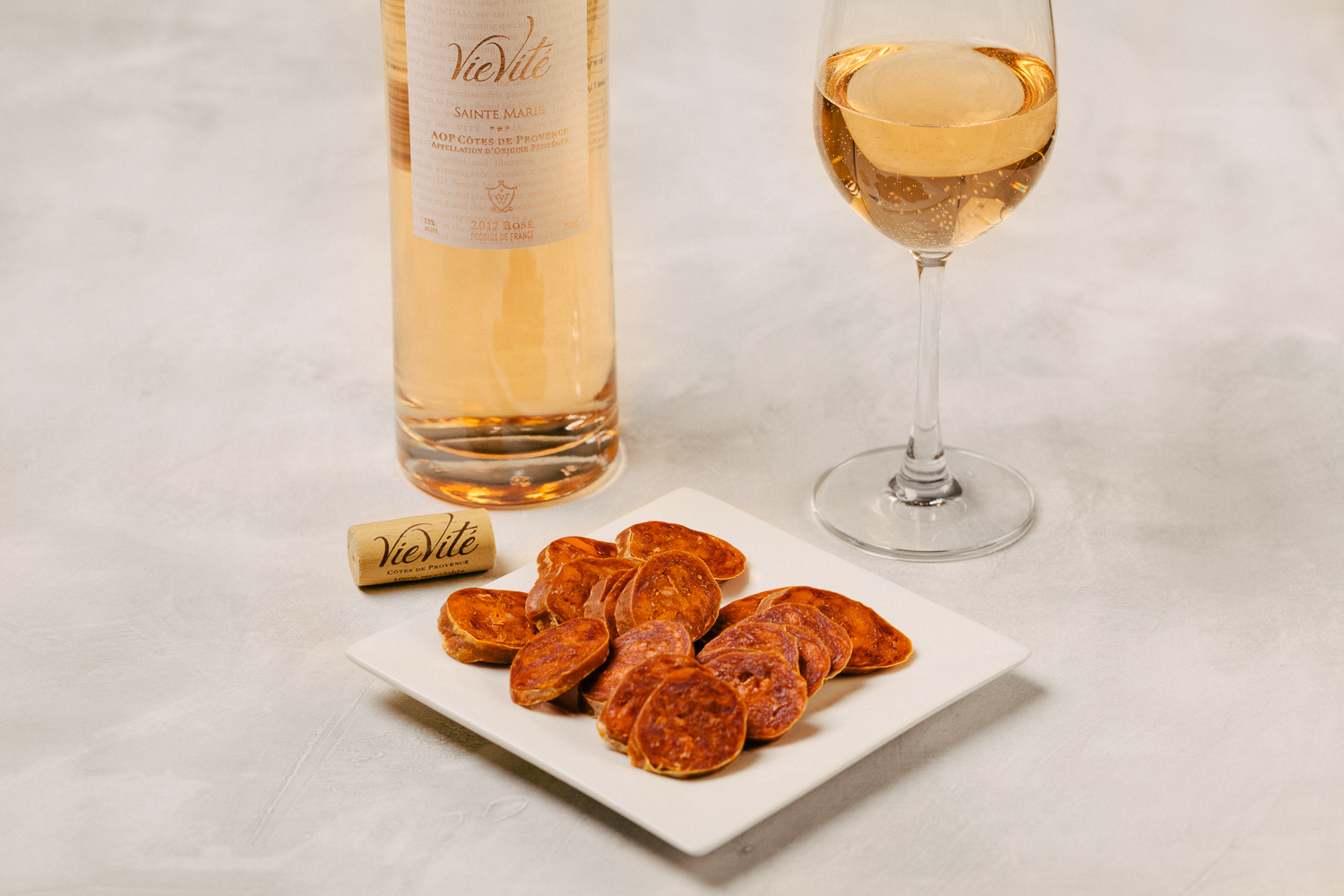 VieVité Rosé paired with Fermin Iberico de Bellota Chorizo
Bellota Chorizo is produced from Iberian pigs that feed on acorns, giving the meat incredible depth of flavor. In this layered pairing, the fragrant, smoky pimenton spice of the Chorizo is highlighted by the rosé's ripe tropical fruit and crisp, delicate finish.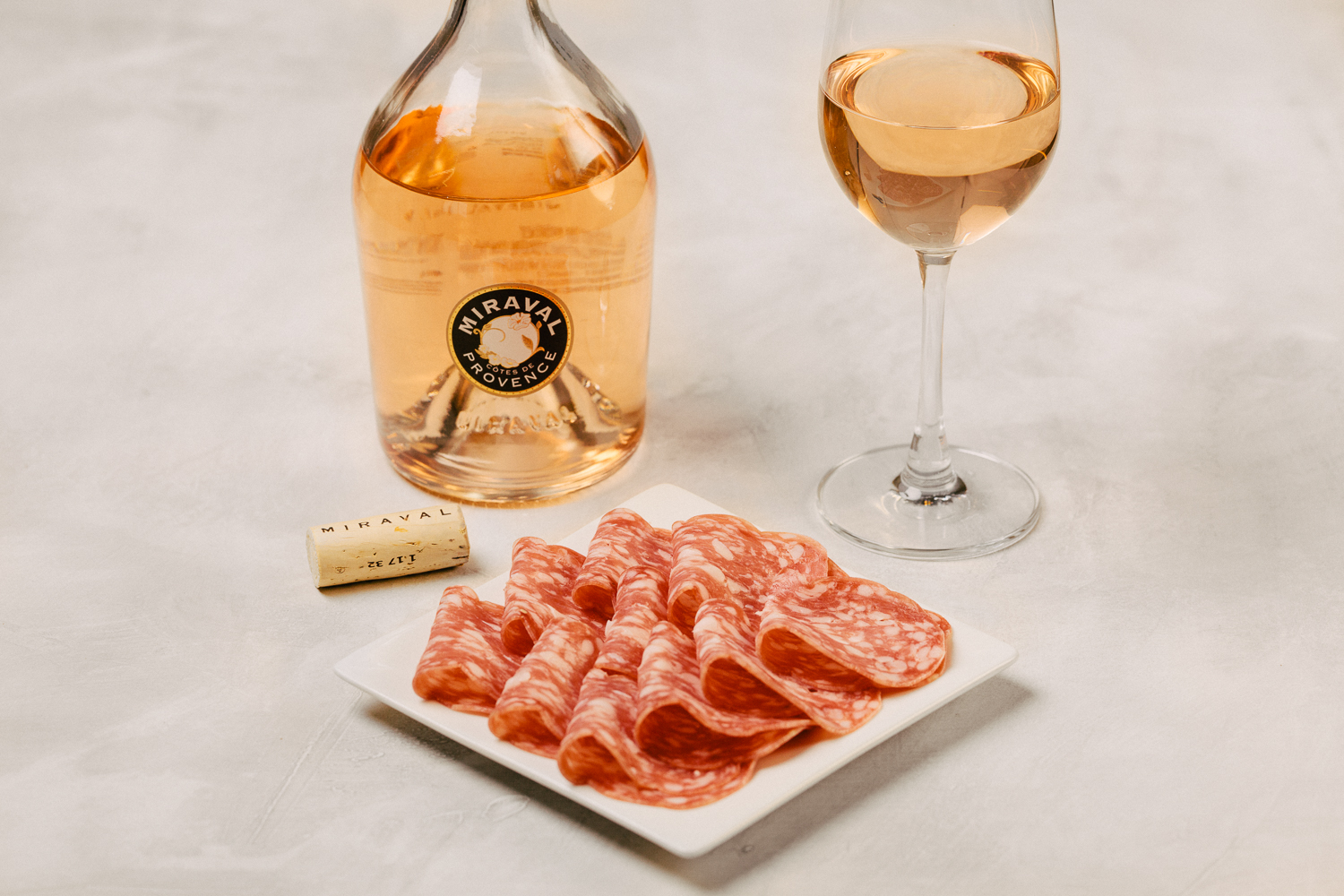 Miraval Rosé pairs with Creminelli Varzi Salami
The Creminelli Varzi has a delicate, approachable flavor. In this pairing, it's the Miraval's intense fresh fruit aroma that brings out all of the salami's nutmeg and spice — flavors that complement the rosé's balanced acidity and saline finish.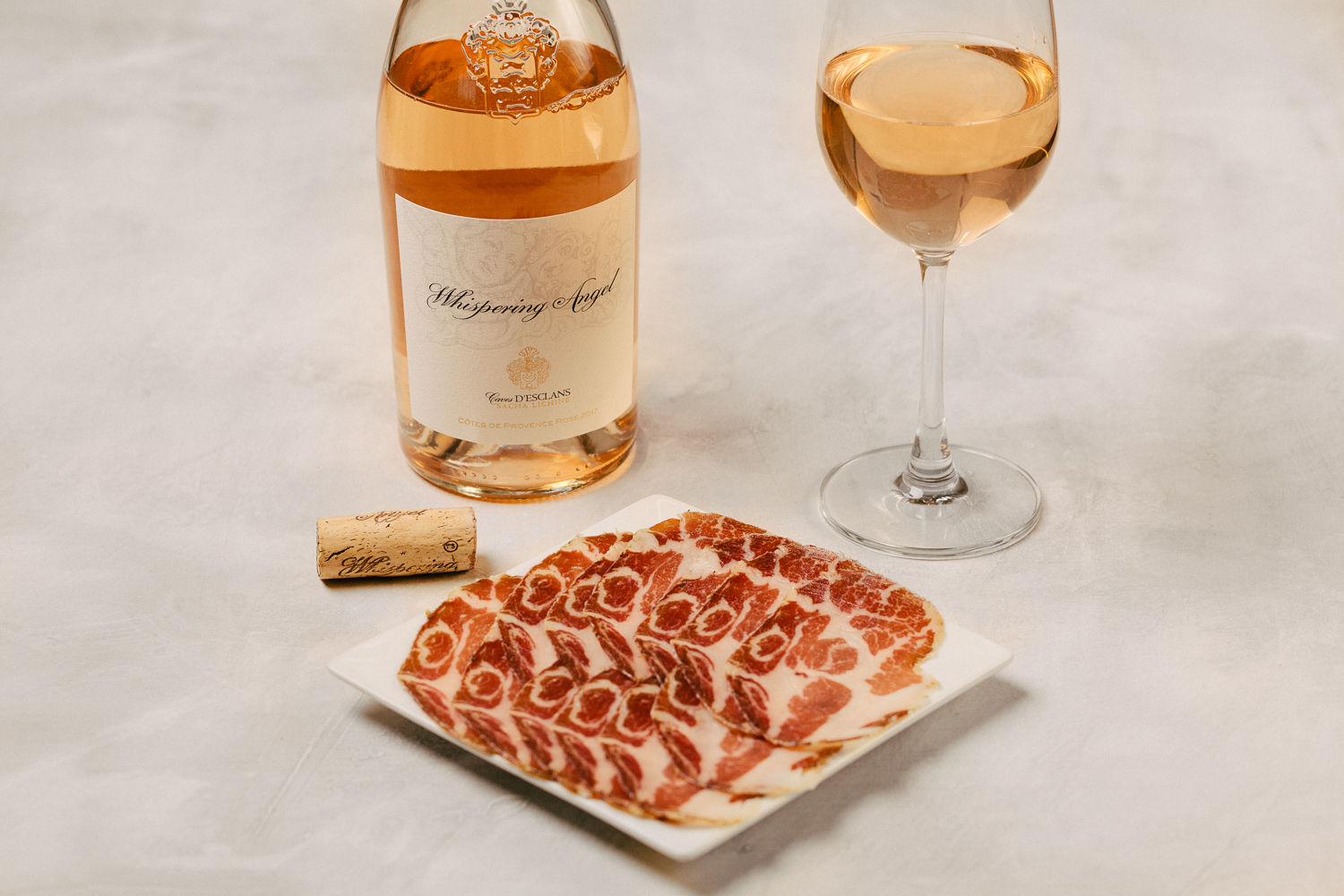 Whispering Angel Rosé paired with Volpi Coppa
The crisp acidity of Whispering Angel is a remarkable contrast with the Volpi Coppa -— cutting through what we can only describe as rich, delectable layers of silky fat.