Three LaCroix Cocktails
October 31, 2018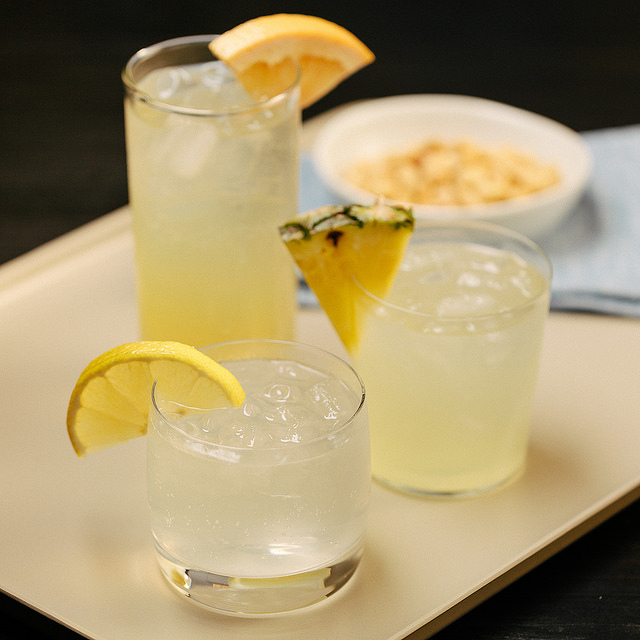 We do love our LaCroix Sparkling Water: Pretty much everyone here has a favorite flavor. And so we thought it would be fun, with the holidays upon us, to develop some cocktails using them.

Not surprisingly, LaCroix is a fantastic mixer. It's something a lot of folks already have on hand — and it makes drinks instantly more refreshing. And, in the season of heavy eating, there's also something to be said for a drink that's not syrupy sweet.

So, without further ado, here are our LaCroix cocktails.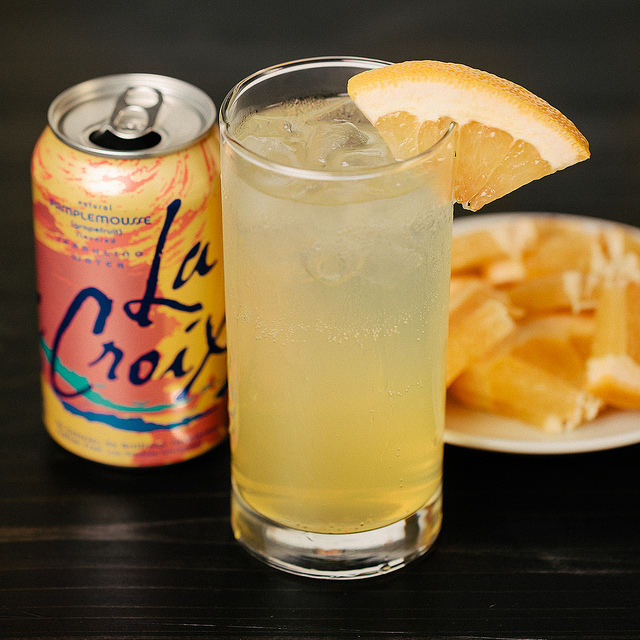 LaCroix Radler

Triple the grapefruit? Yes! This drink lives up to its splendidly grapefruity tint and aroma. Stiegl Radler is an Austrian mixed beer drink, and it adds a mild sweetness and a welcome base note to the drink's tart citrus sparkle.
Ingredients
1½ oz gin
4 oz Stiegl Grapefruit Radler
Grapefruit LaCroix
Grapefruit slice
Directions
Fill a glass half full with ice, then add the gin and Stiegl Grapefruit Radler — and top it off with Grapefruit LaCroix.
Garnish with a grapefruit slice.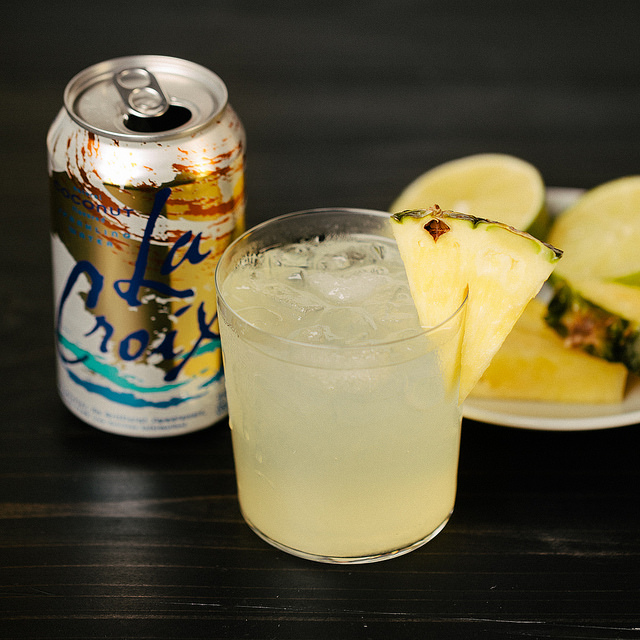 LaCroix Piña Colada
This one is definitely coconut-forward, but the pineapple and rum shine through, sweet and sunny — like a lazy day under the coconut palms.
Ingredients
½ lime, juiced
2 oz rum
2 oz pineapple juice
Coconut LaCroix
Fresh pineapple slice
Directions
Mix together the lime juice, rum, and pineapple juice. Add a handful of ice. Top with Coconut LaCroix.
Garnish with a slice of fresh pineapple.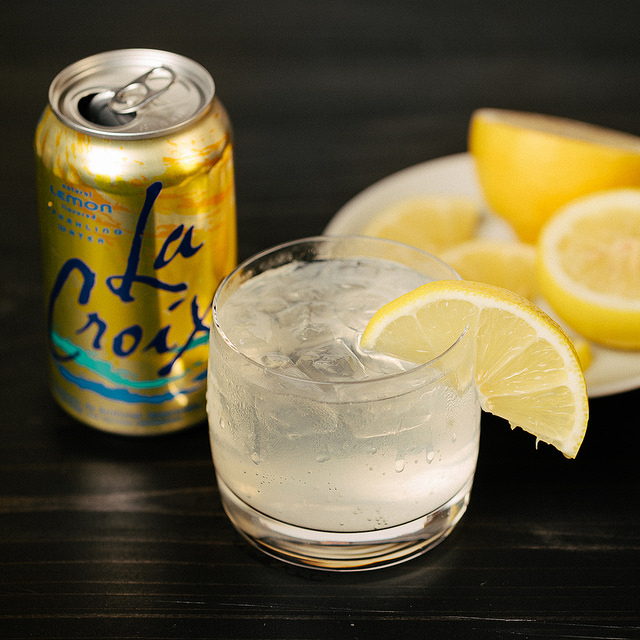 LaCroix Lemon Drop
We'd give this one first place for light and fresh! Between the lemon juice and the Lemon LaCroix, it's bright with citrus — tart but not too puckery (thank you, simple syrup).
Ingredients
1 oz simple syrup
½ lemon, juiced
2 oz vodka
Lemon LaCroix
Lemon slice
Directions
Fill a glass half full with ice and add simple syrup and lemon juice. Mix them together, and then add the vodka and top with Lemon LaCroix.
Garnish with a lemon slice.