Announcements
/

/

Gelsons exclusive usda prime certified angus beef bone in new york strip steak
Gelson's Exclusive USDA Prime Certified Angus Beef® Bone-In-New York Strip Steak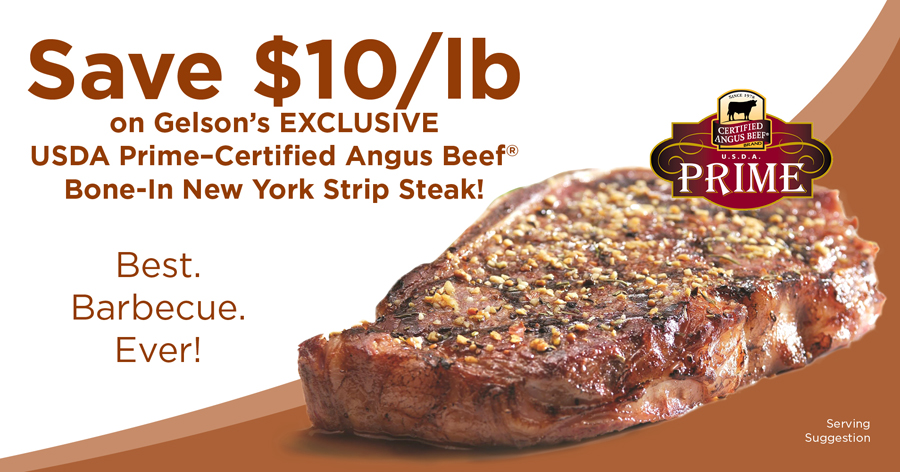 For a gourmet dining experience unlike any other, aficionados turn to the very best of the best: a perfectly cooked, bone-in Certified Angus Beef ® USDA Prime New York strip steak - EXCLUSIVE to Gelson's!
Only truly elite beef surpasses the USDA's stringent Prime standards, AND meets all 10 of the brand's quality specifications. Less than 1.5% of beef achieves the high standards of Certified Angus Beef ® brand Prime. Marbling is key to its incredible flavor and tenderness.
Juicy, tender, and supremely flavorful, it is truly in a class of its own.
On special between 6/19-7/9. Visit your local Gelson's today!