Announcements
Strawberry & Kalamata Salad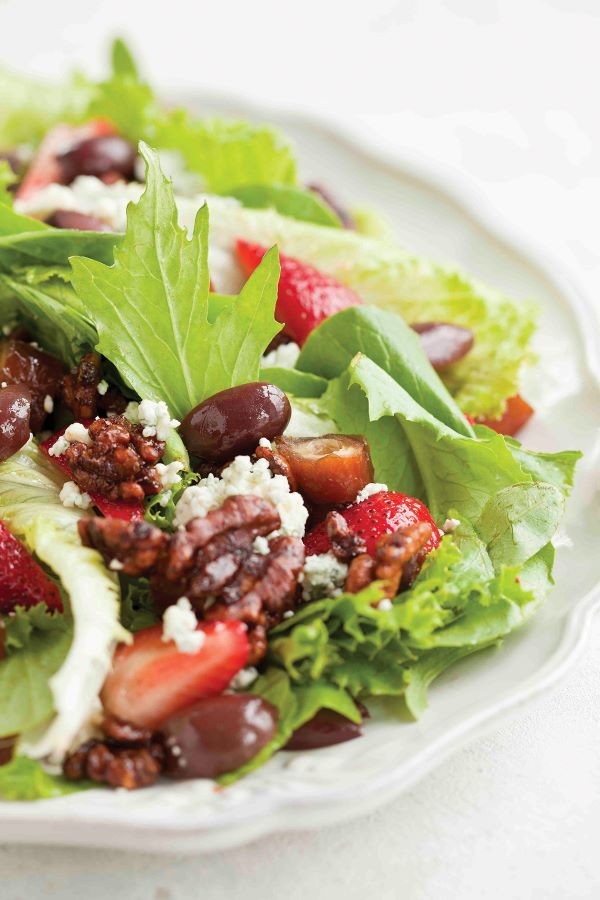 Strawberry & Kalamata Salad

Recipe and image courtesy Divina
This is a perfect summer salad to serve at a cookout or box up for a picnic. The flavors are bright, big and sweet and the blue cheese adds a fun kick that provides depth and balance.
-1 cup Pitted Kalamata Olives, drained, halved
-1 bag Spring lettuce mix, rinsed, dried
-1 cup Fresh strawberries, rinsed, dried, quartered
-1/2 cup Dried pitted dates, halved lengthwise, then cut across into thirds
-1 cup Blue cheese crumbles
-1/2 cup Candied walnuts
Lightly dress lettuce with your favorite dressing and place on a platter or in a large bowl. Lightly dress olives and strawberries with dressing and scatter over top lettuce. Scatter dates, blue cheese and walnuts over top.
Find Divina Kalamata Olives available now at your local Gelson's!