Announcements
/

/

Gelsons christmas dinners
Gelson's Christmas Dinner Menu
December 12, 2018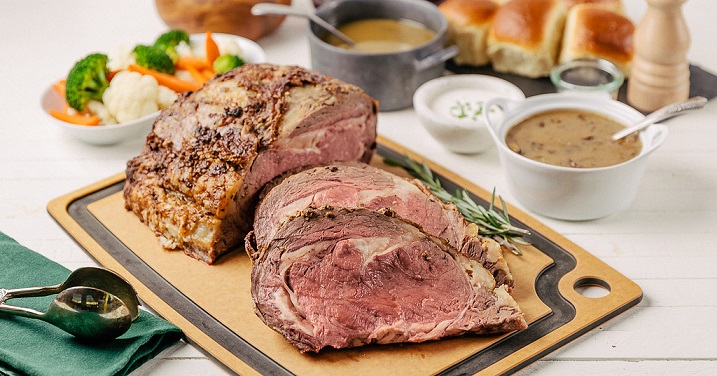 At Gelson's, we know that getting the whole family together for Christmas dinner is wonderful. Those are the meals our families look forward to all year long and remember for years after. We also know that hosting them can be a bit stressful between the entertaining and tidying up. We're here to help with the cooking — so you can be merry and bright, and the meal can be just right!

We offer gourmet Christmas dinners prepared by some of the best chefs in Southern California. You can order a full meal with all the trimmings — or just a few of your favorite sides.

This year, all of our Christmas dinners come with fresh rolls and a Vegetable Medley, plus their own special assortment of dishes, including:

Boneless Rib Roast Dinner
Beef Mushroom Gravy
Mashed Potatoes
Horseradish Sauce and Au Jus

Roasted Turkey Dinner
Cornbread Stuffing
Mashed Potatoes
Turkey Gravy
Cranberry Sauce
Gingered Yam Soufflé

Spiral-Cut Ham Dinner
Potatoes Au Gratin
Cranberry Sauce
Gingered Yam Souffle


We offer Christmas Dinners for 2 to 12 people. Ordering is simple: Just fill out the online ordering form before midnight on December 30th. Last day to pick up is January 1st.

If you'd like a Gelson's dish or meal that's not on our holiday ordering menu, give us a call at your local Gelson's deli. We'll see what we can do!