Dessert Recipes
Classic Apple Crisp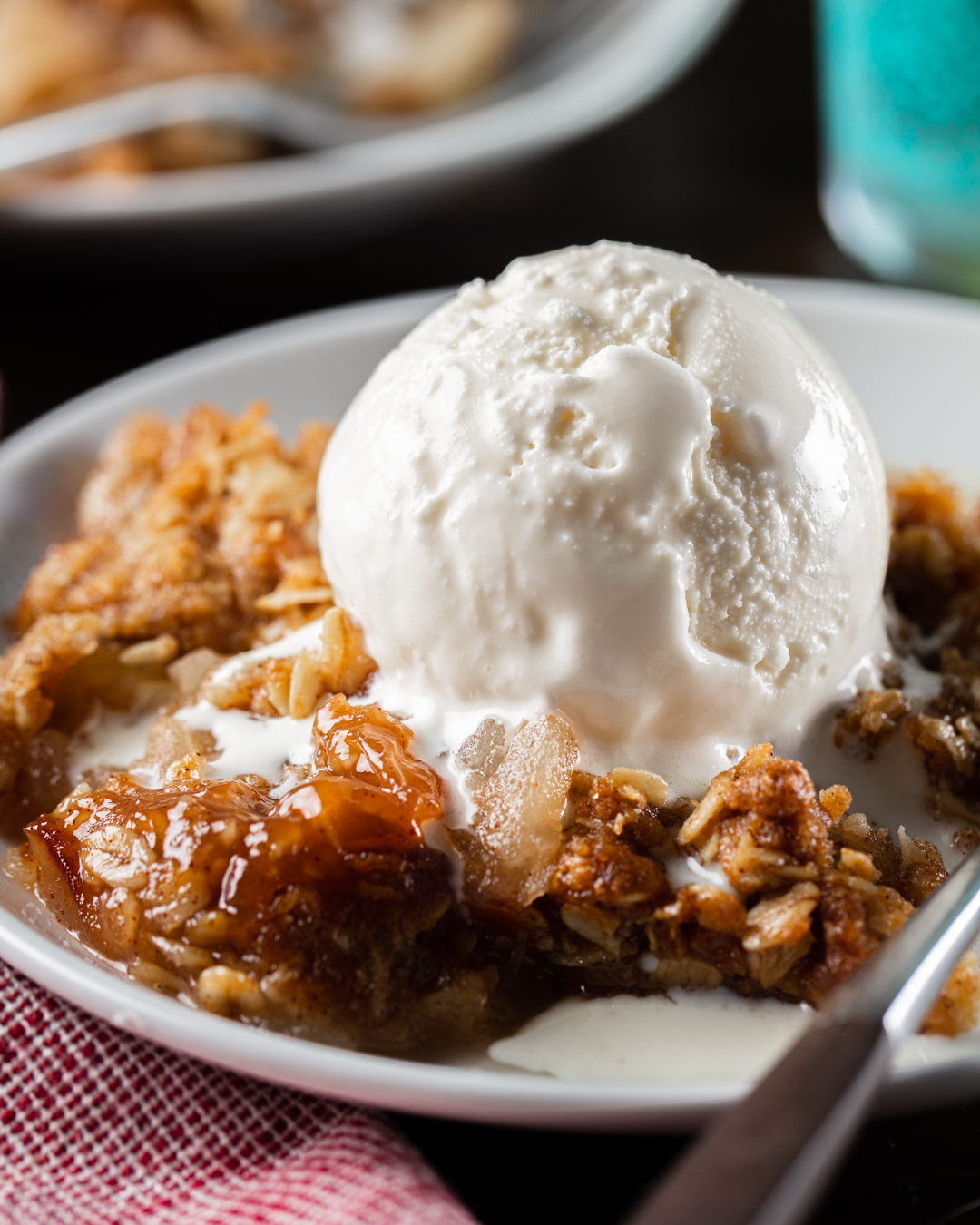 There are so many reasons to admire apple crisp: It comes together fast enough to satisfy a last-minute, weeknight craving, and you get all the wonderful apple-pie-in-the-oven smells, without any of the finicky crust fandango.

This recipe is full of cinnamon and ginger, and they bring out the best in the soft, baked apples, giving them a wonderful sweet-tart depth. It also has a superb apple to oats balance: There's just enough of the sweet, crispy topping to complement the apples and add a terrific, crunchy texture.

Our tips: You can make the topping ahead; just bring it to room temperature before you use it. And pair your warm crisp with ice cream. Vanilla is a classic, of course, but we'd also recommend a caramel swirl or cinnamon.
Servings: 8

Ingredients
Filling:
8 cups apples, peeled, cored, and thinly sliced
¼ cup lemon juice
½ cup sugar
½ tsp ground cinnamon
¼ cup water
Oatmeal topping:
¾ cup all-purpose flour
¾ cup brown sugar, firmly packed
1 ¼ cup oatmeal
¾ tsp ground cinnamon
¾ tsp ground ginger
1 cup butter
Directions
Preheat oven to 375°F.
In a 13-by-9-inch baking dish, combine the apples, lemon juice, sugar, and cinnamon, and then pour water over the mixture.
In a separate bowl, mix all the oatmeal topping ingredients together, using your fingers to combine them until the butter is down to pea-size pieces.
Sprinkle the oatmeal topping over the apples.
Bake the crisp for about 30 minutes or until the topping is golden brown.