Dinner Recipes
Garlic-Crusted Roast Rack of Lamb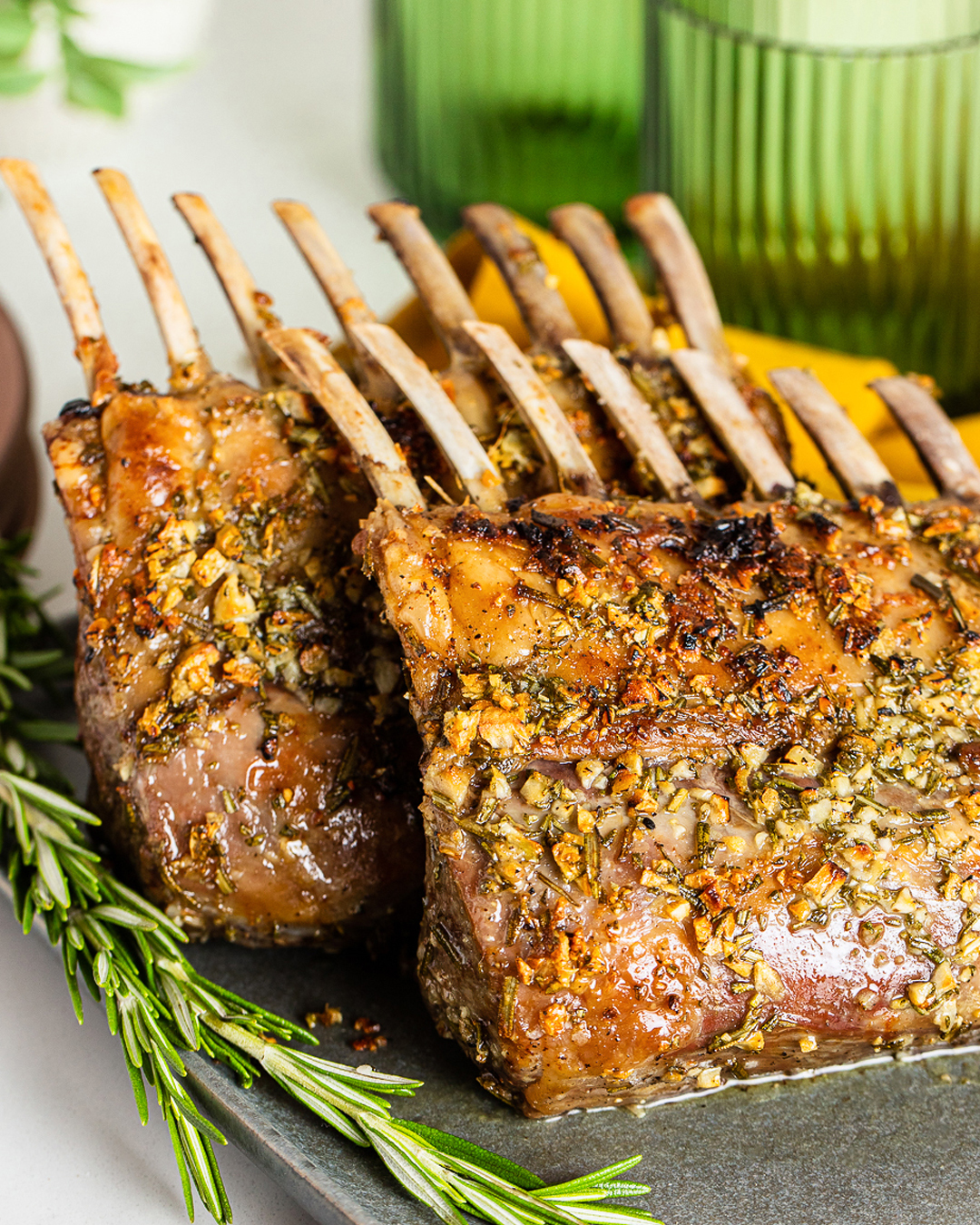 One of the things we love best about this dish is how it perfumes the house as it roasts — the garlic and rosemary waft through the kitchen and into the house. It smells just like the holidays should.
It's wonderful on the plate, too. The rosemary, garlic, olive oil, and seasonings crisp up on the outside of the roast, making a lovely crust, salty and full of flavor. The lamb is very tender and juicy, and the crust brings out all its rich flavors.

A frenched rack of lamb is always a stunning dish, and this one is no exception. It's perfect for Passover dinner, and it can be your secret that it comes together with just a handful of ingredients and 10 minutes of prep time!

Servings: 8

Ingredients
1 head of garlic, cloves peeled
¼ cup rosemary leaves
¼ cup extra-virgin olive oil
2 racks of lamb, frenched (2 pounds each)
Salt, to taste
Ground black pepper, to taste

Directions
In a food processor, combine the garlic, rosemary, and olive oil and process until the garlic is finely chopped. Season the lamb racks with salt and pepper and rub the garlic-rosemary oil all over them. Set the racks fat side up on a large rimmed baking sheet and let stand for 1 hour.
Preheat the oven to 450°. Roast the lamb in the upper third of the oven for 15 minutes. Turn the racks and roast for 10 minutes longer for medium-rare meat.
Transfer the racks to a carving board, stand them upright, and let them rest for 10 minutes.
Carve the racks in between the rib bones and transfer to plates. Serve right away.

Source: Food and Wine