Breakfast Recipes
Quinoa Breakfast Bowl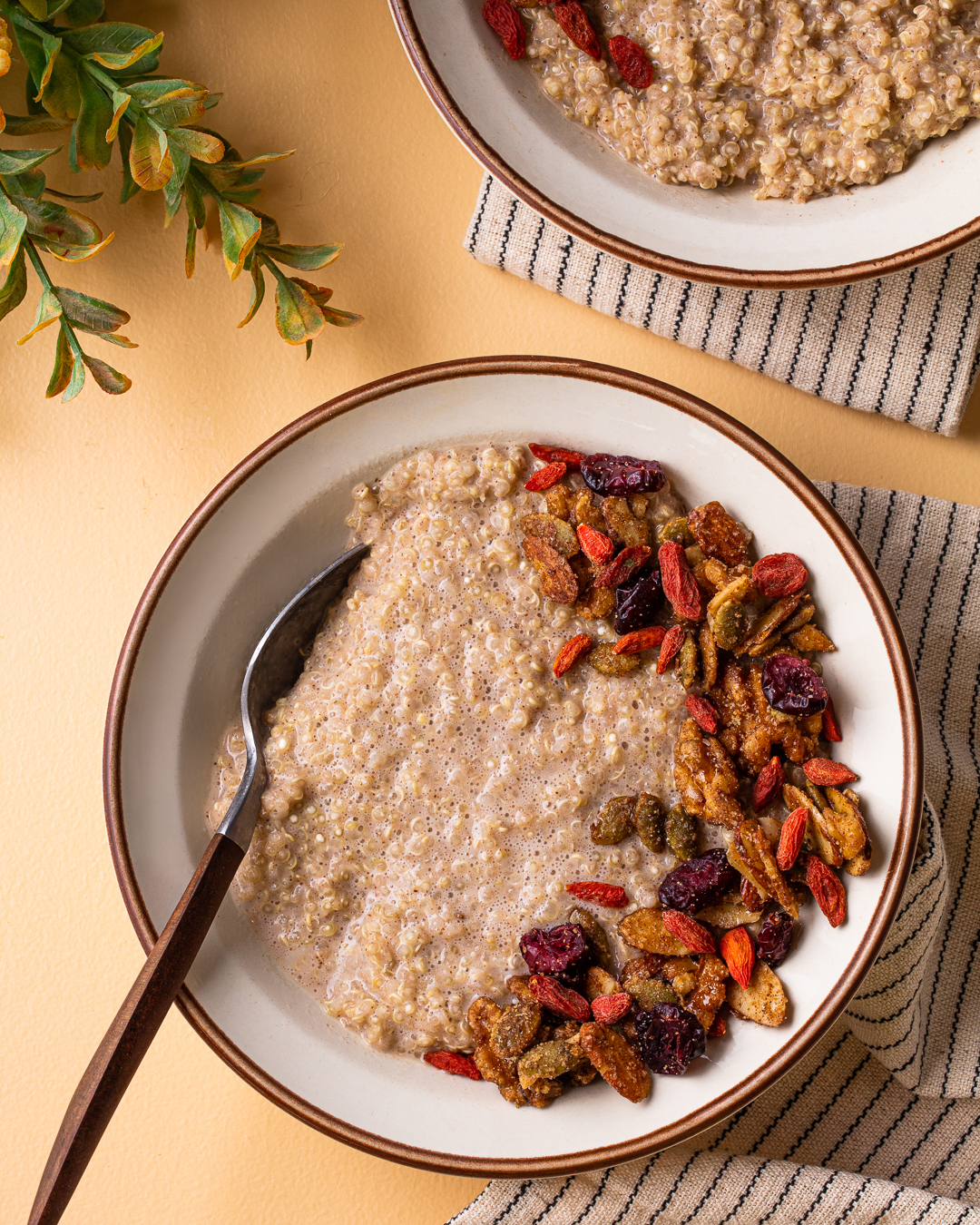 We love a bowl of hot cereal in the morning, especially if it's made with quinoa. In this recipe, the ancient seed is cooked in almond milk, vanilla, and cinnamon, and then drizzled with coconut nectar, dried goji berries, and trail mix — it's warm and sweet and full of satisfying texture. Most importantly it's packed with nutrients, so it'll stick to your ribs 'til lunch time!


It'll also make your house smell wonderful — like baking cookies. There are worse ways to wake up!

Our tip: Unlike oatmeal, quinoa stays nice and fluffy in the fridge, so it's a great make-ahead breakfast if your mornings tend to be a bit of a hustle. Just add a little more almond milk and heat it up on the stove or in the microwave.
Servings: 4
Ingredients
2 cups almond milk
1 Tbsp vanilla extract
1 tsp cinnamon
½ tsp pink Himalayan salt
1 cup quinoa
Coconut nectar for topping
Goji berries and trail mix for topping
Directions
Place saucepan over medium heat and add the almond milk, vanilla, cinnamon, and salt.
Bring the liquid to a boil, add the quinoa, reduce the saucepan to low, and simmer until the quinoa absorbs the milk. Set aside to cool.
Sprinkle with berries, trail mix, and add a splash of coconut nectar.
Recipe source: Essential Living Foods .