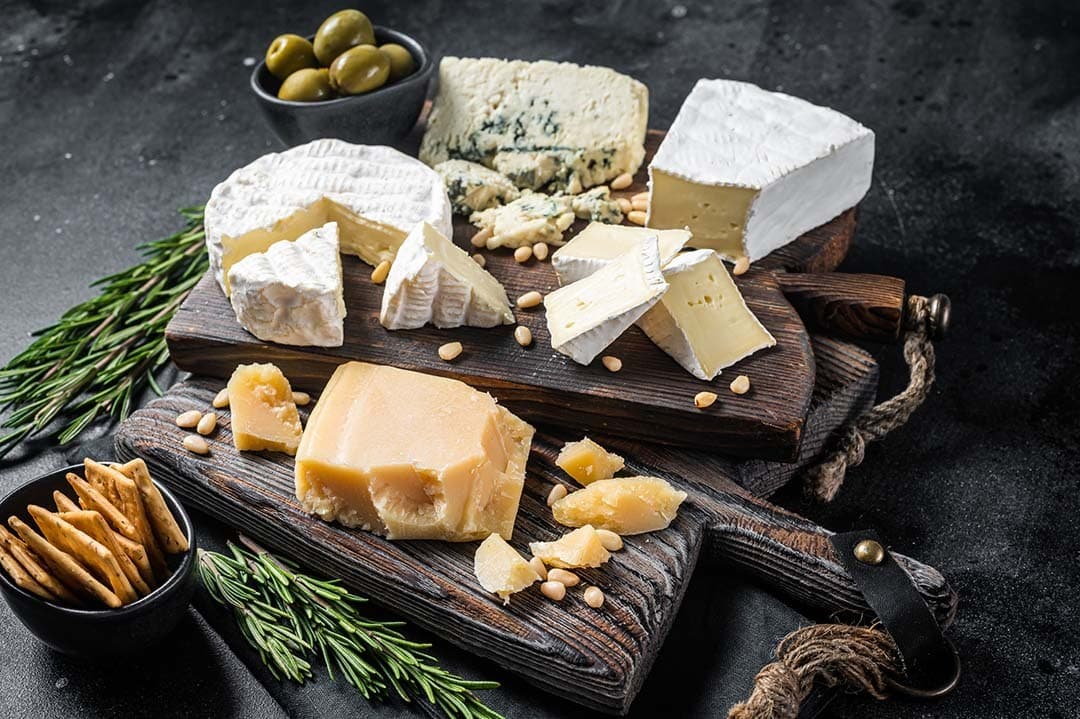 Here at Gelson's, we pride ourselves in the wrap program. This means we buy all of our cheeses in blocks and wheels, and then cut and wrap them. We believe cheese is not only an experience, but can also be paired with any and every meal of the day. Here are our current top cheese picks:
HUMBODLT FOG
Soft-Ripened Goat Milk Cheese from Humboldt County California
Each handcrafted wheel features a distinctive ribbon of edible vegetable ash. You'll enjoy buttermilk and fresh cream, complemented with floral notes, herbaceous overtones, and a clean citrus finish. As Humboldt Fog matures, the creamline develops and the flavor intensifies.

PARMIGIANO REGGIANO
Parmigiano Reggiano has a granular, crumbly structure. The cheese contains tiny crunchy granules which give it a very unique texture. The taste is slightly sharp, not unlike mildly sharp cheddar, but also very complex and layered, a bit fruity, though nutty is the predominant characteristic and most typical descriptive. It leaves a wonderful aftertaste on the tongue.

MARIEKE CLOVER AND HONEY GOUDA
A sweet yet earthy aroma combines with the smooth richness of this Gouda. Notes of fresh clover create a truly unique experience. All Marieke® Gouda is made using fresh raw milk from our family farm. We handcraft each wheel with the finest Old World techniques and age the Gouda to perfection on Dutch Pine planks for a minimum of 60 days.

SARTORI BELLA VITANO WITH ESPRESSO
Creamy cheese hand-rubbed with freshly-roasted espresso. Delicious any time of day.

BRILLAT SAVARVIN
A matured Brillat-Savarin has a typical white, bloomy rind with an interior paste that is buttery-white in colour. The texture is dense, moist, and slightly chalky with enough lusciousness and creaminess. The cheese has a milky aroma with lemon sour tones. Flavors are of butter and fresh cream.