Beverage Recipes
5-step Green Michelada Mocktail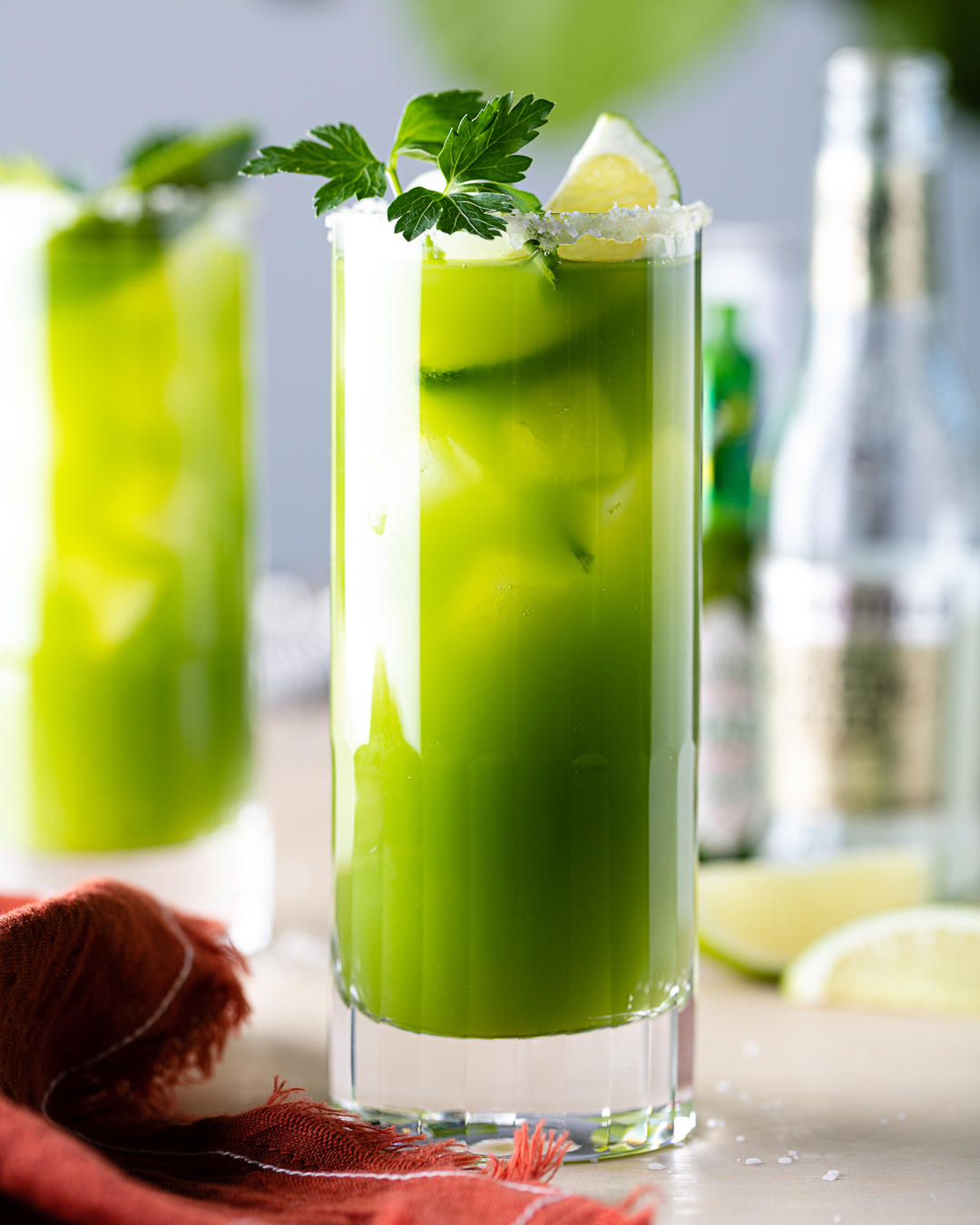 What is this neon concoction, you ask? Why, it's a super refreshing green michelada mocktail, of course! We make it with a whirl of Granny Smith apple, cucumber, celery, tomatillos, and jalapeño, plus plenty of fresh herbs. It's so bright and vegetal — but we've also added some umami-rich Worcestershire sauce and vinegar-y green Tabasco. We finish it off with a splash of spicy, crisply effervescent Fever Tree ginger beer to mimic the heat of alcohol. (But if you do want the booze, just add 1 ½ oz of vodka.) ⁠
⁠
Here's the recipe:⁠
⁠
1. Peel and rough chop 1 Granny Smith apple and 1 cucumber. Rough chop 2 celery stalks. Husk and quarter 2 tomatillos, and seed ½ jalapeño.⁠
⁠
2. In a high-speed blender, combine the fruit and vegetables with the juice of ½ lime, ½ cup water, and ½ cup each loosely packed fresh mint, dill, and parsley. Blend on high until smooth.⁠
⁠
3. Strain the mixture through a sieve lined with cheesecloth, pressing with a spatula to release all of the juice. Discard the pulp. Note: the green juice can be stored in an airtight container in the refrigerator for up to 3 days.⁠
⁠
4. Dip the rim of a Collins glass in a small plate of green Tabasco, then in a small plate of kosher salt. Fill the glass with ice.⁠
⁠
5. In a mixing glass, combine ½ cup ice, 3 oz green juice, 2 dashes Worcestershire sauce, and 2 dashes green Tabasco. Stir until cold. Strain the mocktail into the Collins glass and top with 1 oz Fever-Tree ginger beer. Garnish with a lime wedge and a sprig of parsley.⁠
⁠