Appetizer Recipes
5-step Oven-Baked Goat Cheese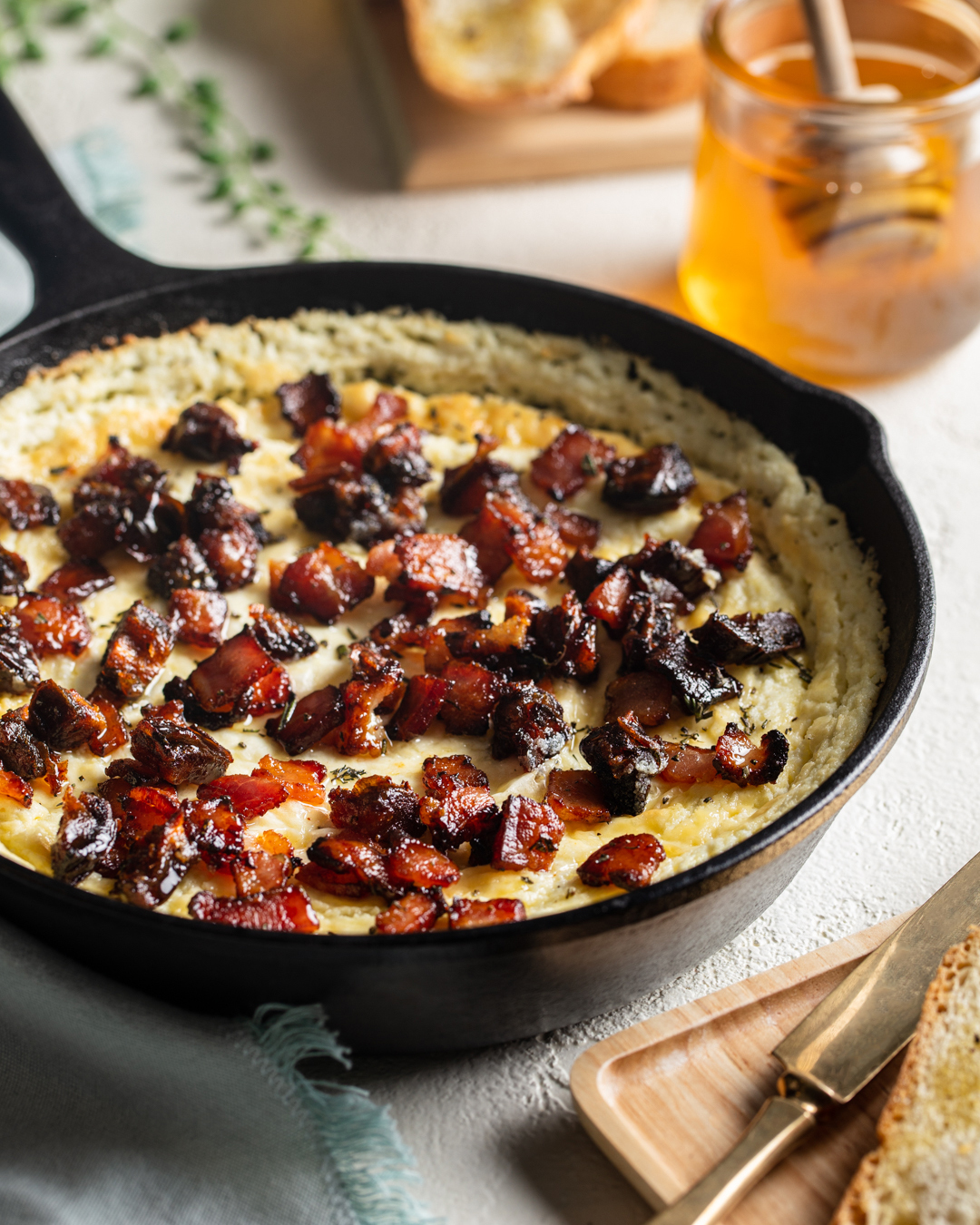 Chewy, creamy, crunchy … these toasts are a texture party! They also hit all of the right flavor notes — the dates are richly sweet, the bacon brings a touch of smoke, the goat cheese is beautifully tangy, and the fresh rosemary and thyme give each bite earthy depth. The finishing touch: A drizzle of honey and a sprinkle of flake salt. They pull everything together into an elegant-yet-rustic appetizer (that's also quick and easy!).⁠


Here's the recipe:⁠
⁠
1. Preheat the oven to 350º. Medium dice 6 slices of thick-cut bacon and 9 pitted Medjool dates. Mince 1 tsp each of fresh rosemary and thyme leaves. ⁠
⁠
2. On a parchment-lined baking sheet, toss together the bacon, dates, 1 tsp honey, a pinch of cayenne pepper, and a pinch each of the minced herbs. Set aside.⁠
⁠
3. In a food processor, combine 10 oz chèvre, 4 oz cream cheese, ¼ cup shredded Parmesan, 1 Tbsp extra virgin olive oil, 2 grated garlic cloves, and a pinch each of the minced herbs. Process until smooth. Season with kosher salt and freshly ground black pepper. Spread the cheese in a small, ovenproof skillet. ⁠
⁠
4. Transfer the cheese dip and bacon and dates to the oven. Bake until the cheese is bubbly and golden, and the bacon is crispy, 15 to 20 minutes. ⁠
⁠
5. To serve, scatter the bacon and dates on top of the goat cheese. Garnish with extra virgin olive oil, honey, flake salt, and the remaining minced herbs. Serve hot with crostini.⁠
Recipe adapted from: The Merry Thought and Half Baked Harvest