Appetizer Recipes
5-Step Sticky Sweet Shrimp Appetizer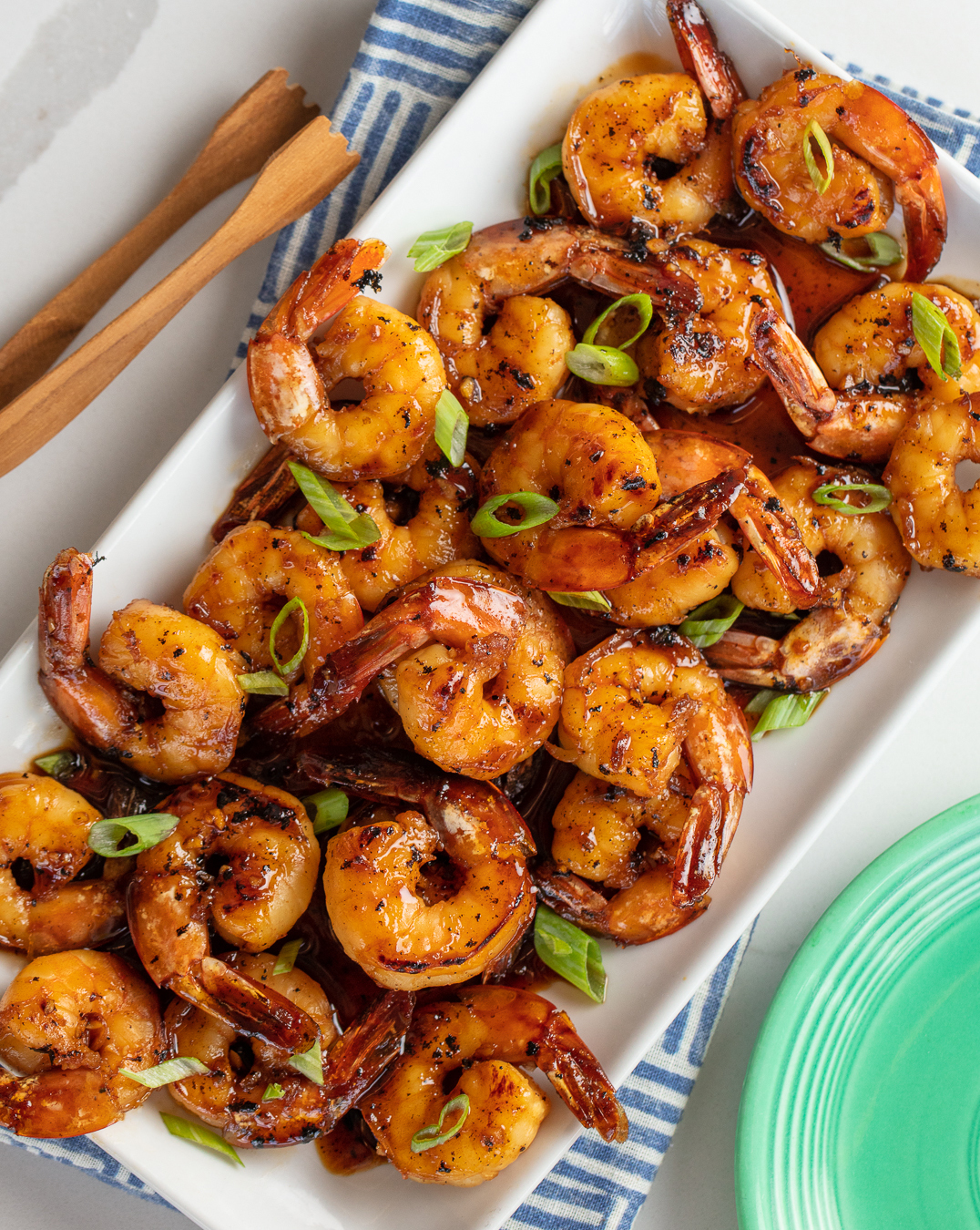 Ooh, this shrimp is finger-licking good. The sticky, spicy-sweet glaze clings to each bite: Sriracha gives it a touch of bright heat, and there's just enough sizzly, smoky char to balance out all the sweetness. Sliced green onions add bright pops of flavor to finish it all off. Perfection! It's a super-simple appetizer with big, bold flavor.

Here's the recipe:

In a medium bowl, whisk together ⅓ cup honey, ¼ cup soy sauce, 1 Tbsp minced garlic, and 2 tsp Sriracha.
Clean and devein 1 lb jumbo shrimp, keeping the tail on. In a large bowl, use a rubber spatula to stir together the shrimp and half the sauce. Cover and let marinate in the refrigerator for 15 minutes. Reserve the remaining sauce.
In a large nonstick skillet, heat 2 tsp of extra virgin olive oil over medium-high heat until shimmering. Add the shrimp in an even layer, and cook for 1 minute or until pink.
Flip the shrimp over, pour in the reserved sauce, and cook until the sauce thickens, 2 to 3 minutes.
Place the shrimp on a large serving platter. Garnish with sliced green onions and enjoy hot.