Snacks Recipes
Baby Kale Caesar Salad with Sourdough Croutons
October 03, 2018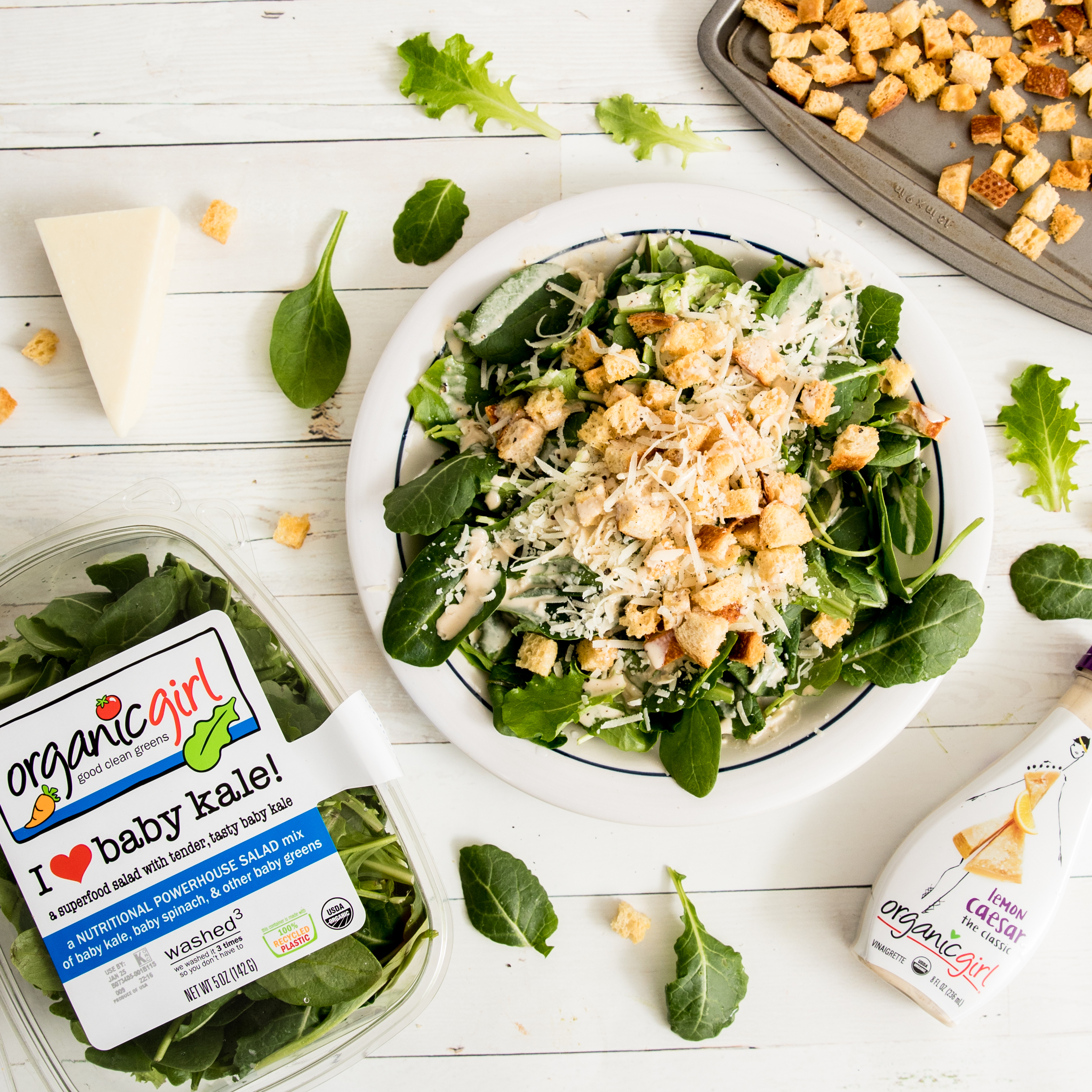 Enjoy this Baby Kale Caesar Salad with Sourdough Croutons recipe in honor of National Kale Day!

2 servings

Ingredients:
2 slices sourdough bread, cut into ½" cubes
1 tablespoon olive oil
1 package (5 ounces) organicgirl® i heart baby kale
¼ cup organicgirl® lemon caesar dressing
2 ounces Parmesan cheese, shaved or grated

Directions:
1. Preheat oven to 375°F.
2. On a large baking sheet, toss bread cubes with oil and a sprinkle of salt, and arrange in a single layer. Bake until lightly browned, about 12-15 minutes.
3. In a large bowl, toss kale with dressing and arrange on plates. Top with croutons and Parmesan.

Recipe courtesy organicgirl®.