Dinner Recipes
Butter Chicken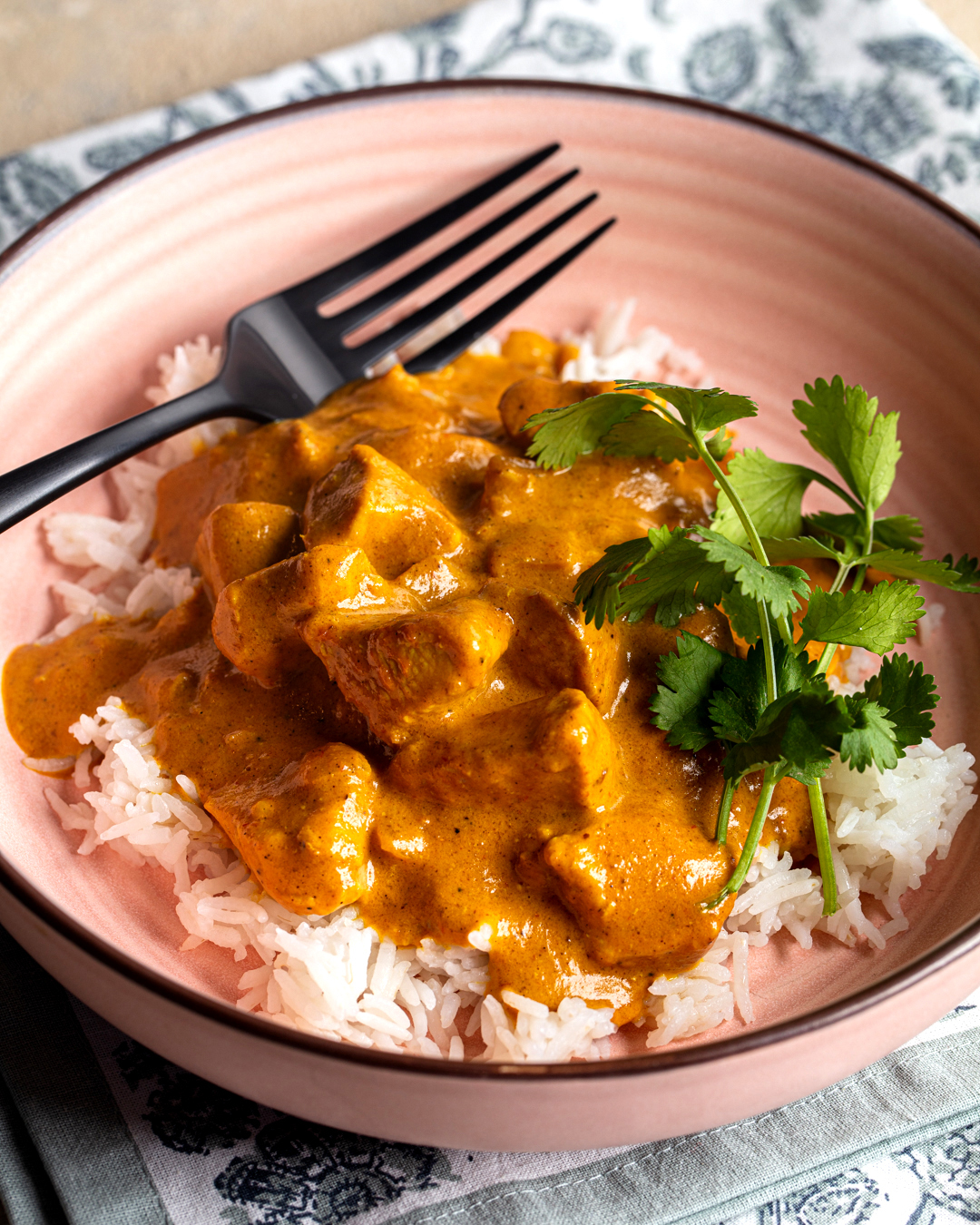 This is one of those dishes that's so unequivocally soothing it belongs at the very top of any list ranking the best and most cheering comfort foods. It's the sauce that sets it above the usual category crushers, like mashed potatoes. Full of butter and aromatic spices — garam masala, turmeric, cumin, ginger, and cayenne — it's rich and creamy and deeply flavorsome. Add the tender chunks of chicken, scoop it onto a bed of fluffy jasmine rice, and it's just what your bad day ordered. (Apply liberally to squabbling children, parking tickets, crazy deadlines, naughty pets, stubbed toes, and Mondays.)

Of course "easy-to-make" and "comfort food" are nearly synonymous, and this recipe is no exception — it's a one-skillet wonder, and it comes together in 30 minutes. If you want to pair it with a simple veggie, a tangy bowl of cucumber raita would work nicely.

Our tip: Throw this one together on a weekday, and then pack the leftovers for lunches — the flavors will deepen, and you'll get to enjoy the consolation for the rest of the week.
Servings: 4
Ingredients
¾ cup butter, divided
1 small onion, chopped
1 ½ lbs boneless, skinless chicken breast, cut into bite-size pieces
1 clove garlic, minced
1 Tbsp Garam Masala
2 tsp Ground Turkish Cumin
2 tsp Ground India Turmeric
2 tsp Ground Chinese Ginger
¼ tsp Ground Red Pepper (cayenne)
1 cup heavy whipping cream
1 8-oz can tomato sauce
Salt and pepper to taste
Fresh cilantro, chopped, to taste for garnish

Directions

Melt ¼ cup butter in a large skillet. Add the onion and sauté over medium-high heat until the onions are soft and translucent, about 5 minutes.
Add the chicken and sauté until it is cooked through, approximately 10 to 15 minutes.
Add the garlic, stir and cook for 30 seconds. Add the garam masala, cumin, turmeric, ginger, and cayenne; stir until well combined.
Reduce heat to medium-low and add remaining ½ cup butter and cook until it's melted.
Add the heavy cream and tomato sauce, stir, and simmer over low heat for 10 minutes or until sauce has thickened. Taste the sauce and adjust cayenne, salt, and pepper if desired.
Garnish with cilantro and serve over your favorite cooked rice or grain.
Recipe source: The Spice Hunter.