Lunch Recipes
Carrot Soup with Toasted Pepitas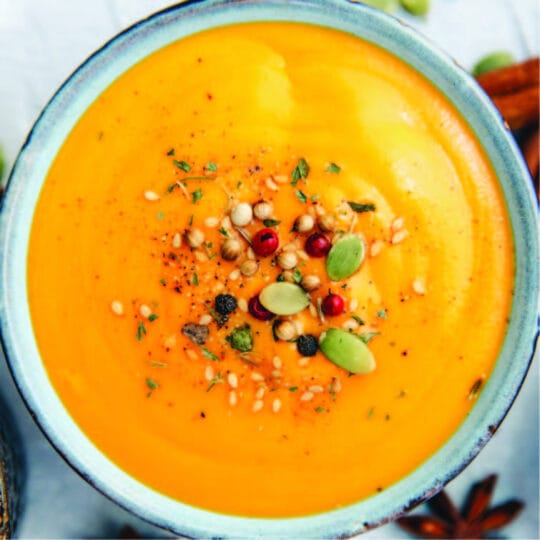 Lunch
Carrot Soup with Toasted Pepitas
Serves: 4
Ingredients
1 tbsp extra virgin olive oil
4 to 6 large peeled carrots sliced thin about 31/2 cups
4 cups chicken or vegetable stock or broth preferably reduced or low sodium
Sea salt and fresh ground pepper to taste
Directions
Heat olive oil in a saucepan over moderate heat, stirring until soft and translucent in color. Do not brown.
Add carrots, cumin, and salt and cook, stirring, for 1 minute.
Add stock and simmer, covered, 30 minutes or until carrots are very tender.
While carrots are cooking, lightly toast pepitas in toaster oven or in a skillet.
Puree soup until smooth using either a hand held blender or a standing blender.
Divide soup into four soup bowls and top each with 1/4 pepitas.