Appetizer Recipes
Garlic and Mascarpone Mashed Potatoes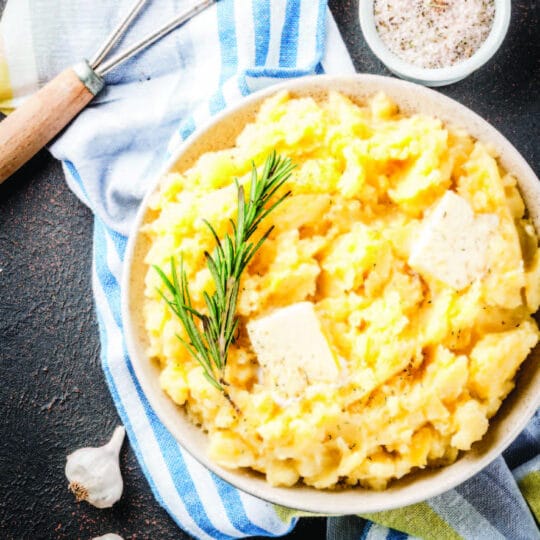 Appetizer
Garlic and Mascarpone Mashed Potatoes
Serves: 8
Ingredients
6 Large Russet Potatoes Peeled
2 Tablespoons Chopped Garlic
Directions
Boil peeled potatoes in salted boiling water, drain.
Place the potatoes in a large mixing bowl and add the cheese, garlic and butter.
With an electric mixer, whip together all of the ingredients until smooth.
Season to taste with salt and pepper.
PRESENTATION NOTES:
Top with melted butter and a little chopped Italian parsley.