Lunch Recipes
Grilled Chicken Sandwich Recipes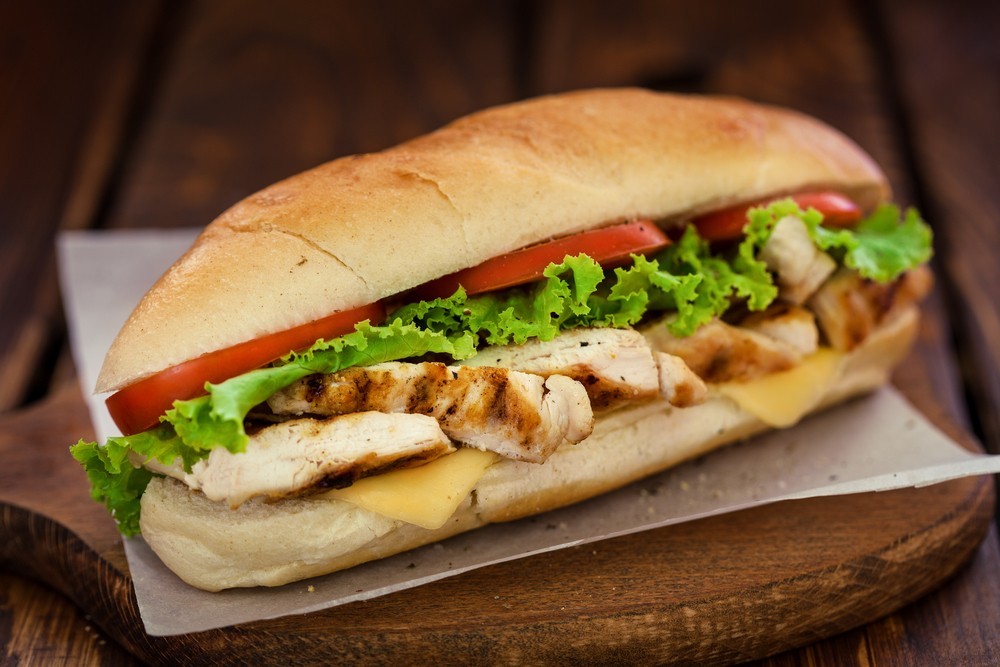 Forget about bland, boring grilled chicken because we're going to share our favorite ideas for grilled chicken sandwiches that are full of flavor. In this recipe resource, we'll be cooking up:
Our top tips for how to make the best grilled chicken
A collection of recipes for grilled chicken sandwiches, with something to suit every appetite
Easy ways to turn basic chicken into a superb sandwich you're sure to love
When you think about grilled chicken, what's the first thing that comes to mind? If you have a history of being disappointed by chicken that comes up short on flavor, the time to change that is now.
We've searched high and low to find the best grilled chicken sandwich recipes, serving up a wide range of flavors and tasty options to choose from. You might assume that all grilled chicken sandwiches are the same, but these recipes are here to prove otherwise. No matter what you're craving, you'll find something that sounds fantastic.
But first, we're going to talk about how to grill chicken the right way - because every great sandwich starts somewhere.
Our Best Tips for Grilling Chicken
Depending on the recipe you decide to make, you'll most likely be grilling chicken thighs or boneless, skinless chicken breast. When it comes to getting perfect chicken breast on the grill, there are plenty of ways to go wrong. However, if you're prepared with a few useful tips and tricks, you can make sure that it goes right, every time.
The quality of the chicken does matter. It's often tempting to choose the cheapest option and call it a day, but you'll usually be able to taste the difference. Look for fresh, high-quality chicken to get off to a solid start.
Brines, marinades, and rubs can make a world of difference. Of course, if you simply toss plain, raw chicken on the grill, you can't expect much in terms of results. Instead, use a dry rub, marinade, or brine for chicken to tenderize and flavor the meat.
Pound the chicken breasts to an even thickness for easier cooking. Not all recipes for chicken sandwiches will instruct you to pound the chicken, but it can often be an effective way to avoid unevenly-cooked meat. Also, it speeds up cooking time and gives you just the right-sized bite every time.
Use a digital food thermometer to keep an eye on the temperature. One of the most common grilling mistakes is overcooking chicken. Use an instant-read digital thermometer to frequently check the internal temperature (insert it in the thickest part of the chicken breast). When the chicken reaches 155-160 degrees Fahrenheit, you can remove it from the grill and cover it in foil. Let it rest for five to 10 minutes, and the meat will continue to cook, reaching the 165-degree threshold (double-check just to be sure).
The Best Recipes for Grilled Chicken Sandwiches
The Ultimate Grilled Chicken Sandwich
We're starting our list with a classic take on a grilled chicken sandwich recipe. The chicken is marinated in a sweet honey balsamic sauce, then quickly grilled to perfection. Shredded sharp cheddar cheese adds a bit of bite, while bacon brings in all the salty goodness. Finish it off with a slice of ripe tomato, and you've done it: created the ultimate chicken sandwich.
Café-Style Grilled Chicken Sandwiches
This recipe is inspired by the grilled chicken sandwiches traditionally found in friendly neighborhood cafés. A quick marinade of oil, vinegar, lemon juice, fresh dill, and spices takes just a few minutes to whip up, and the chicken is ready for the grill about 10-15 minutes later. The true star is the buttery, lightly-toasted French bread that holds it all together.
The Best Grilled Chicken Sandwich Ever
We'll admit to making a family-friendly edit to the name of this sandwich, but we'll just say this: the creator of this recipe wasn't exaggerating when he said how amazing it is. Alternating layers of mayo, crushed potato chips, lettuce, tomato, and jalapeno-avocado sauce (plus bacon!) make this one of the most indulgent grilled chicken sandwiches of all time.
Chicken and Mozzarella Panini
Everyone loves a panini, right? You might be surprised to learn just how easy it is to make panini at home, even if you don't have a special panini grill. A blend of Italian seasoning compliments sliced tomato, Italian dressing, and mozzarella wonderfully well, and getting those signature grill marks is as simple as using a pan or foil-wrapped brick as a weight.
Cajun Teriyaki Grilled Chicken Sandwich
You read that right - this chicken sandwich is a marvelous mashup of Cajun and Asian flavors. The unexpected combination will delight your taste buds with its balance of spicy and sweet. Bacon and cheese, in addition to roasted bell peppers, are the toppings that add the finishing touch.
Grilled Chicken Pita Sandwich
We're going Greek with this sandwich, tossing the bun in favor of warmed pita bread. If you don't feel like firing up the grill, you can quickly fry up the chicken instead. Diced tomato, cucumber, and onion are fresh addition, and you can customize your meal with your choice of tahini, tzatziki, or falafel.
Quick Ways to Make a Grilled Chicken Sandwich from Good to Great
If you don't have the time or ingredients for one of the recipes above, but you do have a few chicken breasts ready to grill, you can still enjoy a delicious sandwich. Here are a few simple suggestions for upgrading a basic chicken sandwich with items you probably already have on hand:
Create your own gourmet mayo by combining about one tablespoon of plain mayonnaise with your choice of spices.
Load up on fresh veggies for a health-savvy sandwich with plenty of flavors.
Change up the usual bun for naan bread, a pita, a lettuce wrap, or another alternative to keep things interesting.
Fill Your Fridge with Sandwich-Making Must-Haves from Gelson's
Do you want to know the secret to a great grilled chicken sandwich? Think outside the bun and get creative with seasonings, marinades, toppings, and other ways to add flavor and fun. And, of course, make Gelson's your go-to grocery store for all of the high-quality ingredients you need.
Here, you can fill your cart with premium chicken, fresh produce, and every sandwich fixin' you can think of. Our Southern California grocery stores carry only the highest quality products, making it easy to start every sandwich (and every meal) on the right note. Plus, our friendly team is always happy to help you search for a special ingredient to make your next sandwich truly stand out.
Make grocery shopping easy and enjoyable when you visit the Gelson's nearest you.
Image Credit: K2 Photo Studio / Shutterstock