Appetizer Recipes
Grilled Naan with Dukkah
There are probably as many versions of Egyptian dukkah as there are chefs who make it. For this version of the condiment, we use toasted hazelnuts, za'atar, turmeric, coriander, cardamom, and kosher salt to create a toasty blend that is warming but spicy hot. We love how the bright citrusy notes from the za'atar balance out the earthy curry and baking spices.
For ease, we serve our dukkah on store-bought naan that has been brushed with olive oil and lightly charred on the grill so it, too, is toasty. Topped with tangy Greek yogurt, a generous amount of dukkah, and fresh herbs, the naan is so comforting and delicious we could eat it every day, but it also feels special. Serve it as a holiday appetizer, a book group hors d'oeuvre, or a game day snack and your guests will be delighted.
P.S. Homemade naan is amazing, of course, so if you have the time, we recommend baking some up.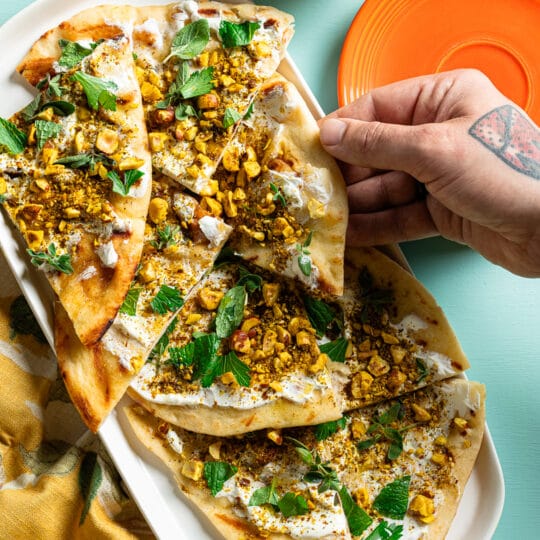 Appetizer
Grilled Naan with Dukkah