Recipes
Holiday Brie en Croute Recipe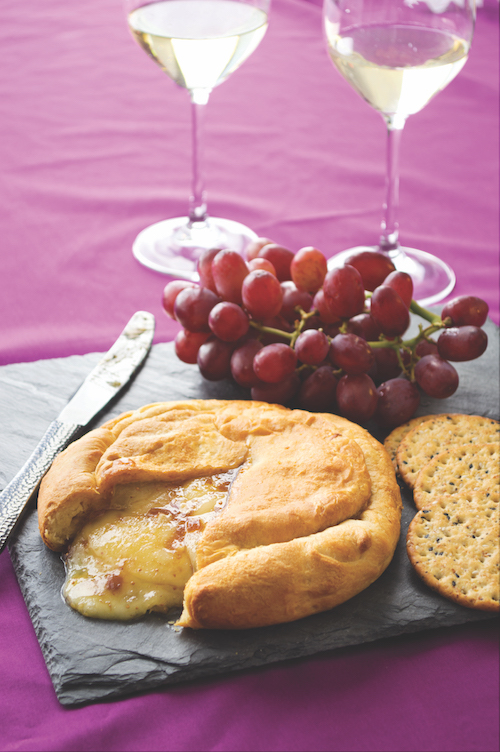 Making your own Brie en croute is surprisingly easy! For larger parties, inquire about our discount on whole wheels of imported Brie.

Ingredients:
1 8 oz. Brie or Camembert wheel
1 Jar Dalmatia Fig Spread or Divina Sour Cherry Spread
1 8 oz. package Pillsbury Crescent Rolls
Directions:
Preheat oven to 350°.
Roll out the crescent rolls onto a non-stick cookie sheet and press the perforations back together.
Set the brie on one half of the sheet of dough and spread 2 tablespoons of fig jam atop the brie. Fold the dough over the top of the brie and crimp the edges together with your hand.
Bake for 10 minutes and let rest for another 10 minutes before serving.