Snacks Recipes
How to Make Mashed Cauliflower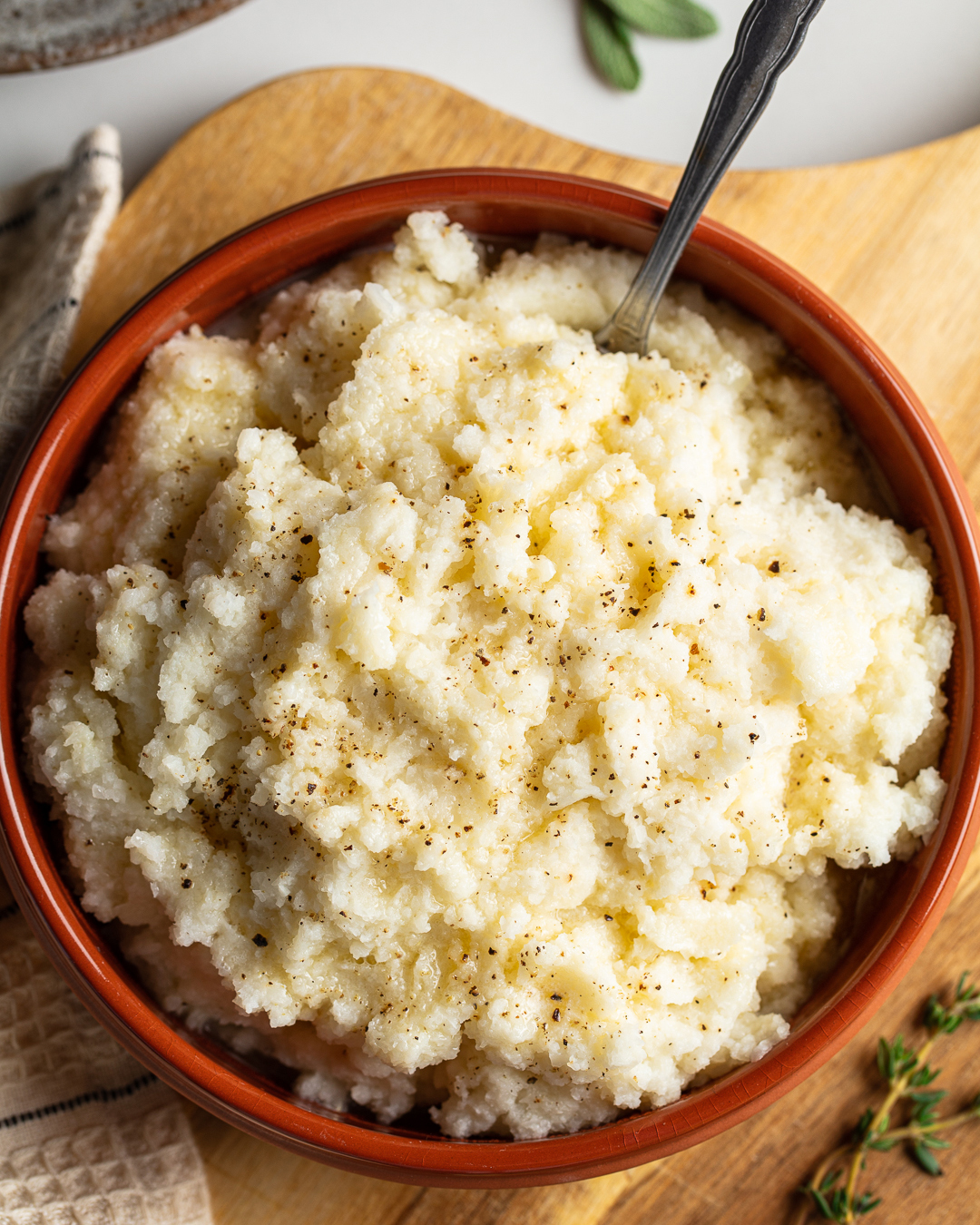 We've long been fans of cauliflower's mild, nutty flavor, so it's great to see the crucifer having its heyday as a healthy, gluten-free substitute for starches and grains, like flour, rice — and, yes, potatoes. Of course, we'd never want to knock the potato, it's a noble tuber, but it just doesn't have the nutrient power of cauliflower, which is a great source of vitamin C, fiber, potassium, and folic acid.

And though it's sometimes not the case in the battle of healthy vs. comfort food, here it is absolutely true that mashed cauliflower delivers everything we love about mashed potatoes: it's warm, and it comes with plenty of butter and salt and a creamy, smooth texture.

Mashed cauliflower is also just as easy to make as mashed potatoes, especially if you use packaged riced cauliflower. Our tips: You may be tempted to swap in cream for the cooking water when you blend up your mash. Don't do it! The cream will overwhelm the mild flavors of the mash; conversely, the cooking water preserves them and gives you a light, fluffy, ultra-creamy mash. Also, if you're thinking about it for Thanksgiving, this is a great make-ahead dish. It will keep for three days in the fridge.
Servings: 4
Ingredients
2 (16-ounce) packages riced cauliflower
3 Tbsp unsalted butter
2 cups water
1 tsp kosher salt
Directions
Melt the butter in a large pot over medium-high heat. Add the cauliflower and sauté, stirring occasionally, until the cauliflower has lightened in color, 3 to 5 minutes.
Add the water and salt and bring to a boil. Cover and cook until the cauliflower is tender, about 10 minutes.
Reserve ¼ cup of the cooking liquid. Drain the cauliflower.
Put the drained cauliflower and reserved cooking liquid back in the pot. Mash with an immersion blender to desired consistency. Serve hot.
Recipe source: The Kitchn.