Recipes
La Vie en Rose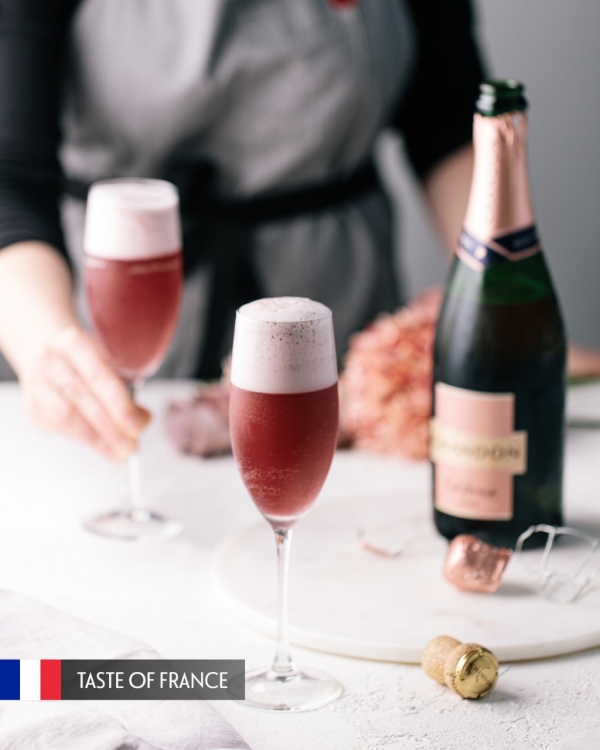 This is an elegant, moody cocktail. It opens mildly sweet-tart with a deep, dark porto fruitiness, but all that quickly gives way to soft Champagne bubbles and velvety foam. And it looks just as sophisticated as it tastes — we love the contrast of the bold ruby cocktail with its pink foam cap in a lean Champagne flute.
La Vie en Rose is perfect for life's exuberantly happy yet weighty moments, the ones you invite your S.O. to celebrate with you. Make it when you've got a big, exciting win, an engagement, or a splendid new job to toast.
Servings: 1
Ingredients
1 ½ oz Grey Goose vodka
½ oz late-bottled vintage porto
1 oz lemon juice
⅓ oz simple syrup
½ oz egg white
1 oz rosé Champagne
Ice
Directions
In a cocktail shaker full of ice, combine all of the ingredients, except the rosé Champagne, and shake vigorously.

Strain into a chilled flute.

Top with rosé Champagne.

Recipe adapted from: Grey Goose