Dinner Recipes
Mediterranean Crown Roast of Lamb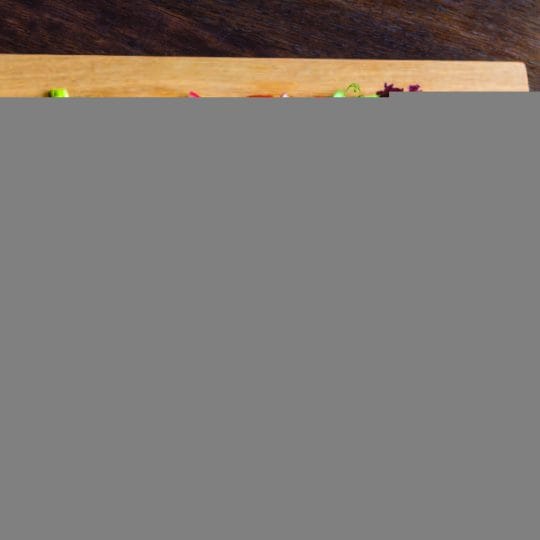 Dinner
Mediterranean Crown Roast of Lamb
Serves: 6
Ingredients
1 crown roast of lamb approx 4 lbs
to taste sea salt and cracked black pepper
6 cloves of garlic peeled and cut into slivers
6 sun-dried tomatoes packed in oil
1/4 cup Italian parsley leaves
1/4 cup extra virgin olive oil
1./4 cup chopped pine nuts, toasted
Directions
Preheat oven to 425? F.
Place lamb on a rack in a shallow roasting pan.
Season the roast with sea salt and pepper, rubbing the seasonings into the outside of the roast.
In a food processor fitted with a steel blade, combine the ground lamb, garlic, sundried tomatoes, parsley, and basil, process until the mixture is pur?ed.
In measuring cup or a small mixing bowl, combine the olive oil and red wine.
With the motor running, slowly pour the liquid into the food processor through the feed tube.
Stop motor, scrape down sides of work bowl, and process again briefly.
Add the pine nuts, sea salt, and pepper to taste, and pulse to combine.
Spoon the stuffing into the center of the crown roast and cover loosely with foil.
Place the roast in the oven and bake for 15 minutes.
Reduce heat to 375? F. and roast another 55 minutes for medium rare.
Remove from oven and allow to rest for 10 minutes before serving.
To serve: spoon stuffing from roast and place in center of platter. Carve the roast into chops and surround the stuffing on the platter.