Snacks Recipes
Naked Corn on the Cob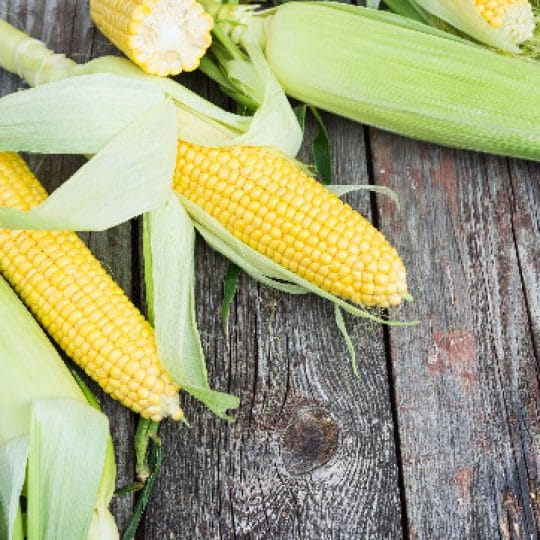 Snacks
Naked Corn on the Cob
Serves: 4
Ingredients
4 ears yellow corn shucked
2 teaspoons Napa Valley organic olive oil
1 tablespoon fresh lime juice
teaspoon McCormick organic cayenne red pepper
Directions
Preheat the broiler and adjust oven rack so it is about 5 inches below the heating element. Place the corn on a broiler pan and cook for 9 minutes, turning every three minutes so the ears brown evenly on all sides.
While the corn is broiling, combine the oil, lime juice, cayenne and honey, mix well.
The corn should be slightly brown on all sides when you remove it from the oven. Stir the oil mixture well and use a pastry brush to brush it onto the corn. Serve hot.