Sauces & Seasonings Recipes
Poppy Seed Dressing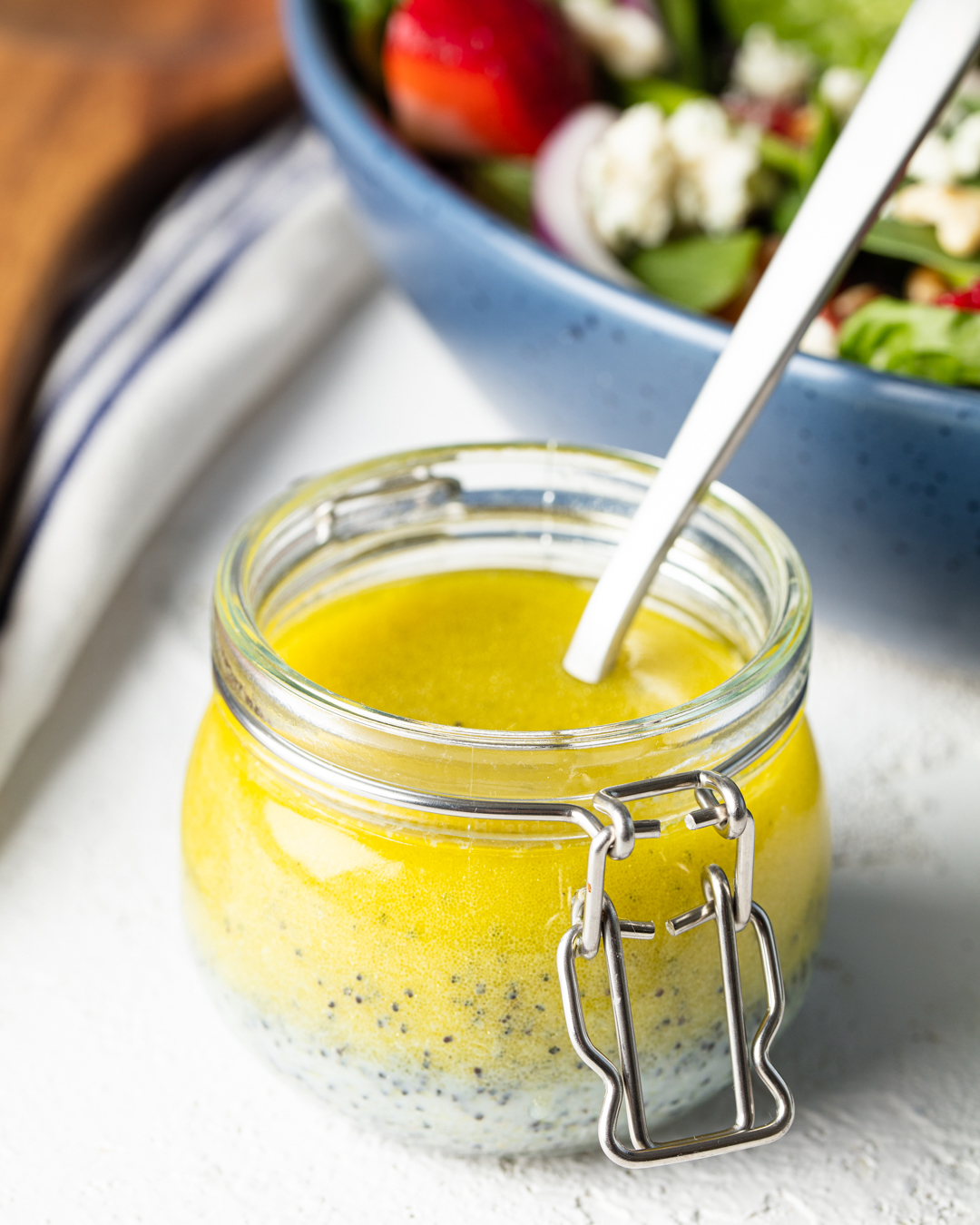 There are two types of poppy seed dressing in this world. There's the super creamy, coyly sweet version. And then there's this one: a bright, lemony emulsion with classic-vinaigrette aspirations.
We make it with both buttermilk and freshly squeezed lemon juice — it's got plenty of acidity and tang. And then we balance it out with a couple tablespoons of simple syrup for a hint of sweetness. It all gets whisked up with avocado oil, and of course, the eponymous poppy seeds.
Because of all its tartness, this poppy seed dressing is an excellent accompaniment to fruit-speckled salads with sweeter inclinations. In the test kitchen, we drizzled it over a spinach salad with strawberries, walnuts, feta, and red onion, and it was sheer perfection. But we love it on a green salad with almost any summer fruit, from plump blueberries to bright kiwi and juicy mango. Not in the mood for greens? Spoon a bit of the dressing over a grain bowl for a desk lunch — it'll add some pucker to jolt you awake and get you through the midday slump.
Yield: ¾ cup
Ingredients
2 Tbsp cultured lowfat buttermilk
3 Tbsp freshly squeezed lemon juice
1 tsp kosher salt
1 ½ tsp poppy seeds
Freshly cracked Gelson's black pepper
2 Tbsp simple syrup
¼ cup avocado oil
Directions
In a large bowl, mix the lowfat buttermilk, lemon juice, kosher salt, poppy seeds, black pepper, and simple syrup until combined.

While whisking continuously, slowly stream in the avocado oil until emulsified.

Use the salad dressing immediately or store in an airtight container in the refrigerator for 30 days. Mix or shake before using.
Recipe adapted from: Serious Eats
Calculate nutrition information for this recipe.