Dinner Recipes
Roast Duckling with Wild Rice Pilaf and Green Beans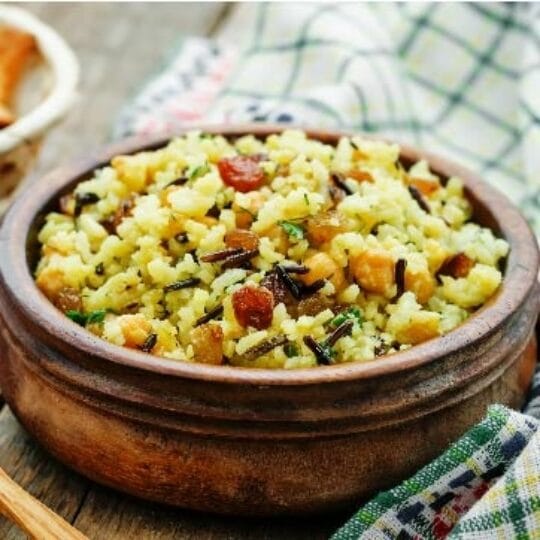 Dinner
Roast Duckling with Wild Rice Pilaf and Green Beans
Serves: 4
Ingredients
2 large Vidalia onions peeled
Directions
Preheat oven to 350 degrees
Wrap each onion in aluminum foil. Bake for 3 hours or until tender. Remove onions from foil, peel and coarsely chop, reserve.
In saucepan, combine rice, water, salt, garlic and bay leaf. Bring to a boil, reduce to a simmer. Simmer for 40 minutes or until rice is tender. Drain excess water, remove garlic and bay leaf.
Over high heat, brown butter. Immediately add rice and onion. Stir until rice mixture is hot and excess water has evaporated. Season with salt and pepper. Garnish with parsley and serve.