Dinner Recipes
Strawberry, Avocado, and Kale Salad
The bright flavors of the local produce used in this delicious salad are perfectly complimented by the Cobram California Select extra virgin olive oil used in the dressing.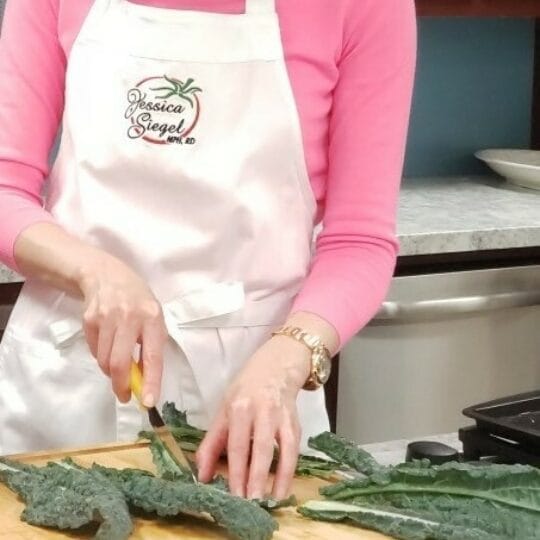 Dinner
Strawberry, Avocado, and Kale Salad
Serves: 4
Ingredients
2 tablespoons fresh squeezed lemon juice
2 teaspoons San-J tamari lite 50% less sodium soy sauce
2 tablespoons Cobram California Select extra virgin olive oil
1 large bunch organic lacinato kale leaves, center ribs removed, leaves torn into bite-size pieces
1 small firm, but ripe organic avocado, diced into ½-inch pieces
12 medium strawberries, hulled and quartered
1/2 cup Gelson's walnut halves
Directions
Add lemon juice, tamari, and olive oil to a small container with a lid. Let it stand while you prepare the salad. You may not need all the dressing.
In a salad bowl, combine the kale and avocado. Use your hands to massage the avocado into the kale gently so the leaves are lightly coated and most avocado pieces remain intact. Add in the strawberry pieces and onion. Shake the dressing well and toss the necessary amount with the salad. Toss in walnut pieces and serve.