Villager Coconut Water
October 17, 2018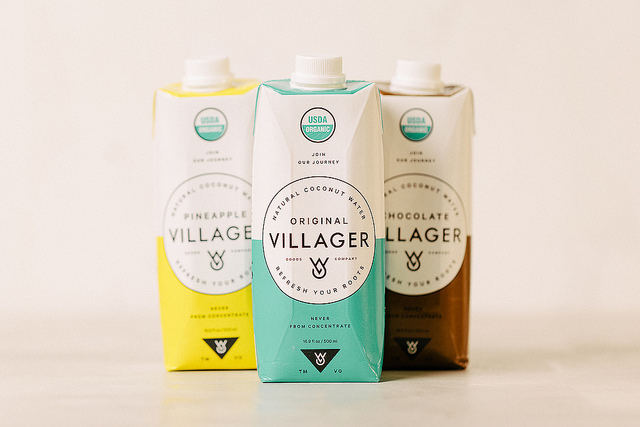 Excuse us while we gush a little bit. We're so excited to be one of the first to bring flavored Villager Coconut Water to market — it's our new favorite afternoon treat.

It comes in three flavors: Original, Pineapple, and Chocolate. They're all made with coconuts from certified organic groves in the Philippine countryside, and the few ingredients they've added to the coconut water are all organic too.

The Original flavor is clean and refreshing — just that smooth, earthy, naturally sweet coconut flavor that's so addictive. The Pineapple is great too: There's no sugar added, but it has a subtle fruity flavor that brings out the sweet, nutty side of the coconut water. It also gives you 93% of your daily vitamin C. Impressive!

But hands down, our favorite is the Chocolate flavor. It has all the lightness of coconut water with a rich, dark chocolate flavor that's full of toffee and caramel. It's just sweet enough to feel like a real treat, but not so sweet that it gives you the sleepies.

Our tip: Try Villager Coconut Water as a post-workout recovery drink — it's full of potassium. In fact, the Chocolate flavor has 1,130 milligrams. (That's about 30% of your daily value. Take that, bananas!).