Announcements
/

/

Best new years eve celebration deli platters
Best New Year's Eve Celebration Deli Platters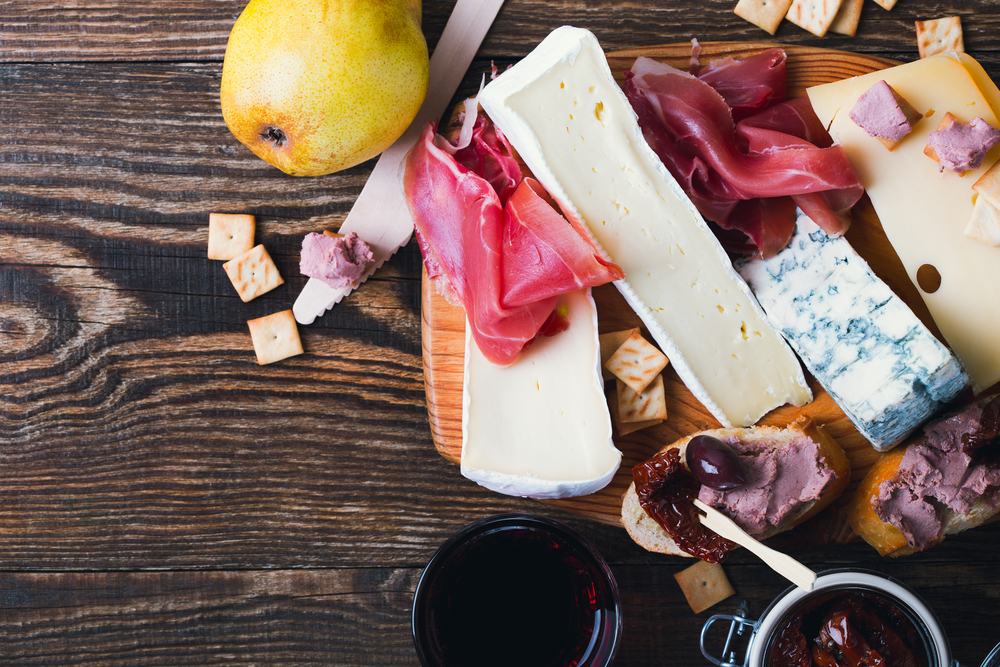 Deli platters are an excellent option for serving at a New Year's Eve celebration because guests can select their favorites for snacking and then continue with mingling. Unlike a full-course, heavy meal, a meat and cheese platter doesn't require anyone to pause their good conversation to enjoy a bite to eat. Also, a deli platter makes a significant visual impact, impressing your guests with an attractive spread of gourmet flavors and unique tastes.
At Gelson's our wide variety of gourmet cheeses and premium meats offer the perfect variety if you are looking to create a DIY meat and cheese platter. Or, if you want a simple, time-saving option, you can always work with our Deli and Catering team to put together a platter with all your favorites.
Here are a few tips on how to make a meat and cheese platter that your New Year's Eve guests will remember:
Choose at least two different types of cheeses, and aim for at least one soft and one hard cheese. For example, Brie is a delicious soft cheese that pairs well with a variety of flavors, and a hard cheddar is a classic flavor that many guests will be familiar with.
Italian-style gourmet meats are an excellent choice for any meat and cheese platter. Try to include at least two to three types, such as a decadent prosciutto, a thinly-sliced salami, or other Italian meats. The deliciously salty, flavorful meats are a perfect pairing with rich, creamy cheeses.
Add the perfect finishing touch with gourmet crackers, in-season fruit like grapes, and tasty elements like olives or fruit jams. Try to balance the salty and sweet elements, so that guests can create well-rounded flavor combinations.
Include a few familiar favorites, as well as some new flavors. Guests will undoubtedly have a few classics they enjoy, like cheddar or summer sausage, but don't be afraid to venture into new flavor territory too. You might help them discover a new gourmet favorite!
Get creative with your serving style! Try a beautiful wood platter for a traditional look, or experiment with chalkboard art on slate stones for a modern, fun aesthetic.
Throughout the holiday season, remember that Gelson's is here to help you put together a variety of delicious meals and appetizers for all sorts of celebrations. Ordering couldn't be any easier, and you can be confident that you will be serving your guests delicious, premium-quality dishes that they will love. Visit your nearest Gelson's location today, and get started on planning a New Year's Eve celebration that will end 2017 on a note to remember.