Announcements
/

/

Best way to cook thanksgiving dinner
Mastering the Thanksgiving Feast: A Comprehensive Guide to Preparation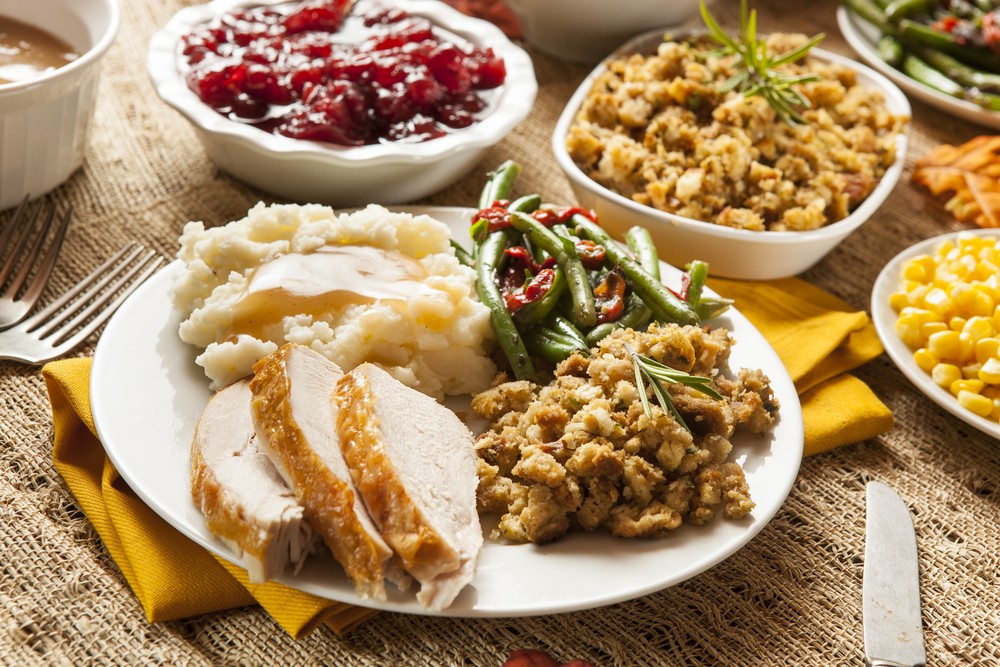 Thanksgiving dinner is one of the meaningful meals of the year, and if you're the one hosting, it can often feel like the pressure is on. Long before the big day, there's a considerable amount of preparation to be done – and once turkey day rolls around, the workload only increases.

Even though the experience is more than worth the effort for most Thanksgiving hosts, being in charge of the momentous meal can still be overwhelming. But there's good news: with the right approach, cooking Thanksgiving dinner can be made much simpler and less stressful.
How to Cook for Thanksgiving Dinner
From a well-planned prep process to a smart selection of easy Thanksgiving dinner recipes, we've assembled our top tips for navigating the upcoming holiday like a hosting pro. With this go-to guide for Thanksgiving in hand, you'll be more than ready to pull off a delightfully delicious dinner that goes down in holiday history.
1. First, decide what to make for Thanksgiving dinner.
It might sound overly obvious to start the prep process by choosing your Thanksgiving menu, but missing this important step is all-too-common. Even if your usual meals tend to be of the spontaneous variety, Thanksgiving is not a day that you want to wing it.
Begin by putting together a list of all the must-have dishes you want on your Thanksgiving table. Depending on your traditions, preferences, and expected guests, your dinner menu for Thanksgiving can take on many different forms – there's no "wrong" way to host the holiday! For some hosts, dinner with all the trimmings is the yearly tradition, while others prefer to keep things small and simple. Ultimately, the most important thing is to have a clear-cut menu that feels like you.
To help you get started on your Thanksgiving dinner menu, here are a few recipe ideas to get the inspiration flowing:
Recipes for Thanksgiving turkey: Oven-roasted turkey is a time-honored tradition, but there are also many other options for preparing the dinner's main feature. If you want to try something different, consider learning how to smoke a turkey. Or, jazz up the classic culinary flavors with unconventional additions such as a smoky chipotle butter, Moroccan spices, or a turkey brine made with dark beer.

Recipes for Thanksgiving side dishes: If you're anything like us, side dishes for Thanksgiving are one of your favorite things on the holiday table. With so many sides to pick from, you can curate a menu that features everything you love – and nothing you don't. Some classic side dishes for Thanksgiving include green bean casserole, candied yams, mashed potatoes, stuffing, and cranberry sauce.

Recipes for Thanksgiving desserts: Tarts, cakes, and pies, oh my! Dessert on Thanksgiving deserves just as much love as the main course, especially when you can enjoy treats such as pumpkin pie, apple crisp cheesecake, and sweet potato pie.
Of course, there are no rules when it comes to finding unique Thanksgiving recipes, so don't be afraid to think outside the turkey-shaped box.
2. Organize your grocery list and shop with a smart and savvy plan of attack.
Last-minute runs to the store are easily one of the most hated holiday traditions, but they can be avoided with the right preparation. Once you've assembled your Thanksgiving menu, write down every single ingredient you need for each dish – that's right, every ingredient. With your list, go through your pantry and fridge to check off what you already have. Make sure you actually have each ingredient (and none are expired or in short supply). Then, head to the grocery store to get the rest of what you need.
3. Make the most of the time by beginning prep the night before.
Depending on what your plans for the holiday meal look like, you might be able to take a make-ahead approach to a few items. That way, you'll have less to tackle on the day of. Here are a few things you can do to get ready for Thanksgiving ahead of time:
Prep the turkey for cooking: Whether you're roasting, smoking, or deep-frying your turkey, you don't have to wait until Thanksgiving morning to get it ready – and you definitely want to make sure it's properly defrosted before then! Check the weight of your turkey to make sure you give it enough time to thaw if it's frozen. Brining and dry-brining can be done one to three days beforehand, while compound butter and rub mixes can also be prepped early.

Get ahead of the gravy game: It might sound impossible to make turkey gravy without drippings, but you actually can whip up a winning recipe before the turkey is in the oven. There are a few different ways to learn how to make turkey gravy ahead of time, so choose your best-fit option.

Make-ahead as much as possible: In addition to your turkey and gravy, many other dishes can be made (or at least started) early. From the dinner rolls to the salad dressing, take stock of what you can get out of the way before Thanksgiving.
4. Have a plan for the day of – but also be prepared to be flexible.
Once the big day has arrived, staying organized and planning out your time in the kitchen can make all the difference. If you've carefully coordinated factors such as baking times and oven temperatures, you can help the day run as smoothly as possible. But sometimes, even the best-laid plans take an unexpected turn. In that case, keep your mind open and your attitude positive – and don't hesitate to make a pre-made side dish, store-bought entrée, or baked good your Plan B!
Get a Head Start on Holiday Prep at Gelson's Supermarket
During the holiday season, preparing for special gatherings and family occasions can make it a somewhat stressful time of year. But when you make Gelson's your one-stop shop for all your holiday staples, you can save yourself time, energy, and effort. Here, our shelves are stocked with everything you need for Thanksgiving and beyond, whether you're a turkey traditionalist or cooking up something different this year.
Gelson's carries the farm-fresh produce, premium meats and seafood, pantry necessities, and other elements you need to load up your holiday table with delicious joy. And if you'd rather skip the homemade part of the holiday this year, let our deli and catering team take care of the cooking for you – after all, who says that you have to be the one to make the meal?
Make this year's Thanksgiving one to remember with help from your friends at the Gelson's Supermarket near you.
Featured Image: Brent Hofacker / Shutterstock